Call of Duty Warzone: Lando Norris Hilariously Trolls TimTheTatman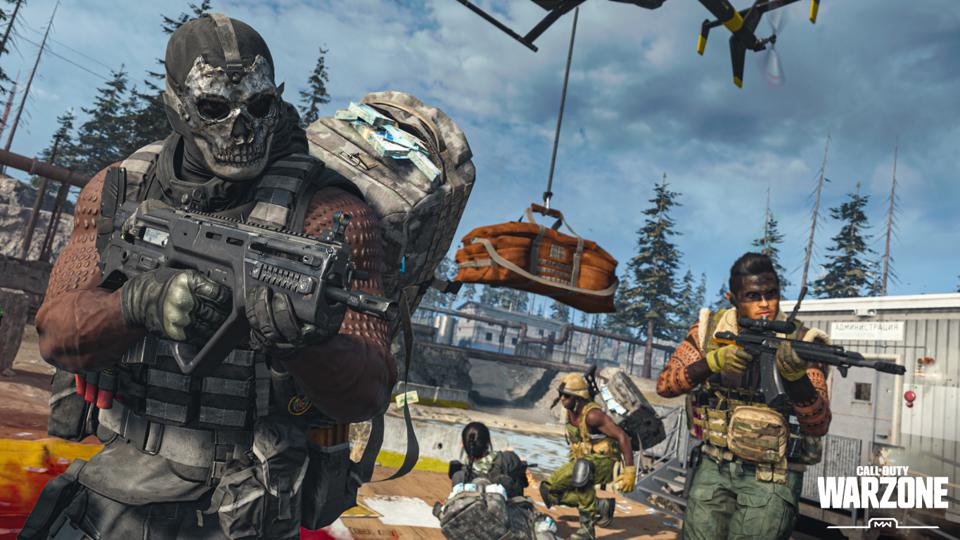 Call of Duty Warzone has now become one of the most popular battle royale games in the world. It now has over 75 million players and that number continues to grow. Its popularity is a result of its fast-paced gameplay and the wide array of game modes available. Apart from streamers, many celebrities from other spheres have also taken up Warzone. F1 driver Lando Norris is a prime example of this.
Norris has been playing the game for quite some time now and is pretty good it now. So much so, that he has now started trolling other streamers, with TimTheTatman as his latest victim.
Lando Norris Trolls Timthetatman for Call Of Duty Warzone plays
Popular YouTuber Marcel tweeted this recently.
There's a bug in Warzone, if you buy a teammate back you can lose your self revive…

— Marcel (@BasicallyIDoWrk) August 15, 2020
It was a pretty straightforward tweet, exposing yet another potential bug in the game. Lando, however, saw this as an opportunity to troll TimTheTatman.
the F1 driver posted a hilarious response to it.
"Guess you never should buy a self-revive when playing with @timthetatman then… gonna lose them multiple times a game."
Damn, Lando! Let the man live.
Even Tim was surprised by this.
…lando??????

— timthetatman (@timthetatman) August 15, 2020
And Marcel was, obviously, enjoying this banter.
— Marcel (@BasicallyIDoWrk) August 15, 2020
Tim did his best to steer the discussion away from his shortcomings. Alas, Lando was having none of it.
If I don't get a 👑 in fall guys next week I'll quit forever…

— timthetatman (@timthetatman) August 16, 2020
I believe in you @timthetatman!

Pfffffffffd not 😂😂

— Lando Norris (@LandoNorris) August 16, 2020
Gamers cracking jokes at the expense of Tim is hardly news. however, Lando doing the same was certainly hilarious. Unsurprisingly, the likes of Nadeshot, Cloakzy, and even Devolver Digital, the creators of Fall Guys, joined in on the fun and trolled the streamer.
The rising popularity of Warzone
Lando took up Warzone as he waited for the F1 season to resume. Over the last few months, he has certainly mastered the game to a degree. In fact, having managed to amass 18 kills once, he boasted that he was already as skilled as a pro player.
Apart from the F1 driver, many other athletes and celebrities took up the game as the pandemic ravaged our globe. The likes of Wiz Khalifa, Nick Kyrgios, and T-Pain are just a few examples.
Even though the game's popularity is increasing steadily, developers need to fix certain issues in the game. The hacker issue and the constant influx of bugs remain a nuisance for the community.
Akshay Patel
I love to play games of all kinds. You can usually find me casually teaming up with my squad to play the most random games ever. Oh, and I also manage to write about those sometimes