Call of Duty Warzone Leaks Hint Towards Two Interesting Game Modes
Published 03/05/2021, 8:26 AM EST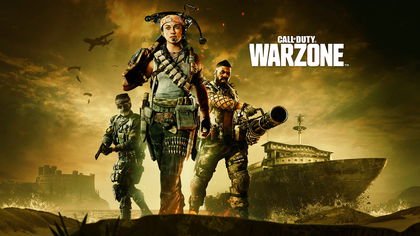 ---
---
Call of Duty Warzone enters a new season, and Activision has a lot of surprises for players. The game has been facing quite some flak in the past few weeks. However, with a fresh season, things have finally started to turn around for the game.
ADVERTISEMENT
Article continues below this ad
According to fresh leaks, Warzone is getting two new game modes. ZestyCODLeaks on Twitter has actively shared information on upcoming Warzone updates. Recently, the account got its hands on an audio recording describing two new game modes coming to Call of Duty's Battle Royale title.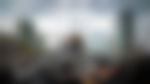 ADVERTISEMENT
Article continues below this ad
Activision might call the upcoming game modes Sandbox and Plague. Both of these bring new and unique twists to Verdansk in as players get a break from the cut-throat BR gameplay.
ALSO READ: Call of Duty Warzone Season 2: Top 5 Gunsmith Loadouts
Finish off the zombies and save Verdansk from the plague in Call of Duty Warzone
Zombies will take over Verdansk as the Plague hits the island. According to the audio, the undead will spawn on the island, and in order to survive, players need to clear the infestation. It is uncertain whether these zombies will be a part of the normal BR gameplay or a separate mode itself.
The second mode rumored to be coming to Call of Duty Warzone is quite vague. According to Zesty's leak, Sandbox will include mini-games such as helicopters and car racing. It is much similar to the sandbox that children play in during pre-school days.
The update might arrive as soon as March 11. This comes after Activision announced the upcoming Exfiltration mode for Season Two of Warzone last month.
Exfil mode to join Plague and Sandbox in Warzone
ADVERTISEMENT
Article continues below this ad
Last month, the developers of Call of Duty Warzone confirmed that a new mode is coming to the game. The description of the video game talked about operators fighting for a radio to get out of Vedansk.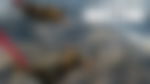 "The Operator who secures this radio and holds onto it for a sufficient period of time automatically wins the game for them. Anyone holding the radio is marked on the Tac Map as if they were under a Most Wanted Contract […] with all Operators also receiving intel on how much longer the current radio holder has until they win."
ADVERTISEMENT
Article continues below this ad
While the existence of the other two game modes is still a rumor, the Exfil mode is pretty much confirmed. Therefore, fans can expect at least one new Call of Duty Warzone mode to spice up their games in Verdansk.