Call of Duty Warzone: Missiles Flying Over Verdansk Hints the Arrival of the Much-Awaited Nuke Event
Published 04/01/2021, 3:24 PM EDT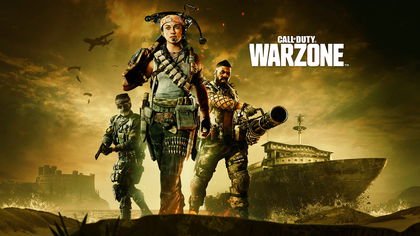 ---
---
Call of Duty Warzone is just weeks away from possibly the game's biggest ever update. With more locations yet to become infected with zombies, the game is slowly inching towards the much-awaited Season 3 update. With a lot of rumors floating around the state of Warzone following the update, a small clue flying over Verdansk hints at the inevitable mass destruction.
ADVERTISEMENT
Article continues below this ad
ADVERTISEMENT
Article continues below this ad
Missiles flying over Verdansk in Call of Duty Warzone
Players in Call of Duty Warzone have spotted missiles flying over the Verdansk. They have only noticed this following the Season 2 Reloaded update, which took place on Wednesday, March 31. This missile is a hint to the much awaited Nuke event which will be at the end of Season 2. The event is a massive game-changer, as it will bring a host of fresh changes which also includes a massive revamp of Verdansk.
With Verdansk getting infected by zombies left, right and center, fans have wondered about where the storyline might be headed towards. Many players have speculated that by the end of Season 2, the zombies will occupy almost the entire map, because of which weapons of mass destruction becomes necessary to stop the spread. Therefore, the game's story will lead towards potential destruction with use of weapons like nuclear missiles.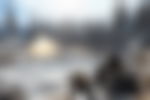 How the Nuke event will change Verdansk
A lot of leaked files, which included audio logs, talked about Verdansk getting hitting with missiles to combat the zombies. These weapons are already present in the three missile silos located in different parts of the map. However, players still don't know about the state of the game following the destruction caused by the missiles.
ADVERTISEMENT
Article continues below this ad
Players have requested a lot of changes within the game, one of which includes massive changes to Verdansk. With the missiles, the destruction is guaranteed, but what comes after is still unknown. A lot of rumors have floated around suggesting that Warzone might add a new map that is an amalgamation of all the FireTeam maps from Call of Duty Black Ops Cold War Zombies.
But more recently, some leaks suggested that Warzone is turning back the clock with Verdansk in the 1980s. These rumors came from a leaked commercial that showcased Verdansk with a Cold War Soviet design. But Activision quickly responded, and the videos disappeared following many takedown notices from the developers.
Both these changes will make the fans happy after requesting a massive revamp of the map for months. We are yet to see how the game's storyline will continue, but no matter what happens, the season finale will be full of carnage.
ADVERTISEMENT
Article continues below this ad