Call Of Duty Warzone: New Bug Enables Third Person Mode
Published 08/16/2020, 8:41 AM EDT

Follow Us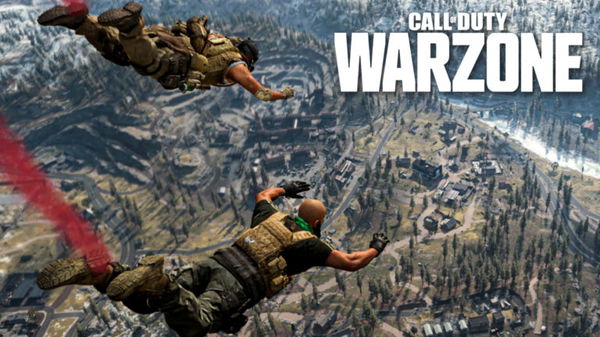 Yes, there is yet another major bug in Call of Duty Warzone. One that completely changes the gameplay experience. The game has never failed to amaze us with its constant supply of bugs. While some bugs may seem interesting at first, they eventually start frustrating players. Ironically, the new bug spawned from a recent update that aimed to squash another glitch.
ADVERTISEMENT
Article continues below this ad
Call Of Duty Warzone third-person mode
Popular Twitch streamer HusKerrs brought the new bug to everyone's attention. Take a look at the video he posted on Twitter.
ADVERTISEMENT
Article continues below this ad
This is some revelation! You can now play the game in third-person and Infinity Ward didn't even feel the need to inform us?
Well, now that sarcasm is out of the way, let's look at it on a serious note.
Interestingly, the new bug comes right after the developers fixed the pesky gun- texture glitch that transformed them into demonic weapons. Moreover, another bug did the same to players; turn them into demonic entities, that is. So much so, that it was next to impossible to hit them with your shots.
ADVERTISEMENT
Article continues below this ad
A title update for #ModernWarfare and #Warzone is now available for all platforms. This update addresses the weapon model corruption bug and fixes a few other issues.

— Infinity Ward (@InfinityWard) August 15, 2020
Then there is the major issue of cheaters. While the devs have tried employing a variety of methods to resolve it, they have failed to make a significant impact. Hackers remain a huge part of the problem when it comes to Warzone.
ADVERTISEMENT
Article continues below this ad
Despite the huge size of the game (200GB) and the constant bugs, Call of Duty Warzone currently has over 75 million players worldwide. This speaks volumes of the entertainment quotient that the game provides. However, Infinity Ward really needs to shore up on the issues riddling the game if they are to keep a lid on the growing frustration of the community.
Warzone is also gearing up for the COD 2020 title reveal. However, players may just lose interest in the game if these problems persist. Given the response the BR title has gotten in its short lifespan, the players surely deserve better.