Call of Duty: Warzone- New Intel Strengthens Rumors of Zombies Coming to Verdansk
Published 03/19/2021, 10:07 AM EDT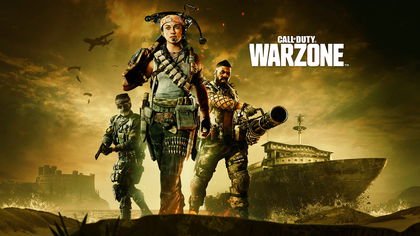 ---
---
Call of Duty: Warzone is due for a major update soon with Season 2: Reloaded. So far, the rumors of a probable 'Nuke Event' were floating around; however, it seems that the arrival of Zombies to Verdansk seems more likely. Activision has been hinting towards changes and disturbing sightings around Verdansk for a while now. The latest one further strengthens the arrival of the undead to the battle-royale map.
ADVERTISEMENT
Article continues below this ad
According to the latest Activision blog, another 'minor' contagion warning has been issued to all operatives in Verdansk. The previous warning was issued almost a week ago where certain hostile forces with a 'cadaverous appearance' were spotted near the Verdansk Prison. This was also extremely close to the 'Ghost Ship' called Vodianoy, which is believed to be the source of the Zombie outbreak. ADVERTISEMENT
Article continues below this ad
Zombies are on the move in Call of Duty: Warzone
Now, the outbreak is spreading as it moves towards the Verdansk Hospital. According to the blog, this was due to a failure in the cadaver disposal routines. The blog also reads "Descriptions of the entities encountered vary by witness, but a general overview is as follows: Prior to their deaths, these hostiles experienced a severe lack of coordination, necrosis, and in some extreme cases, body capacitance well exceeding normal levels, with EMP-like effects occurring during occasional discharge"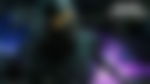 ADVERTISEMENT
Article continues below this ad
It is almost like Activision isn't even trying to hide the fact that these 'cadaverous hostiles' are indeed Zombies. The merger of Black Ops Cold War with Warzone in 2020 should've been proof enough that Zombies will appear in Verdansk at some point. However, it seems that there is still some time before players actually see them on the map.
This does put a huge question mark on the possibility of a 'Nuke Event' in Verdansk. The rumors for the same began way back in 2020 but there is still no strong hint towards it. Several reports have suggested that the Nuke will completely destroy Verdansk and pave the way for an entirely new map. The arrival of Zombies to the Island could be the key to the Nuke event, too. It could be possible that the Zombies outbreak suddenly becomes impossible to contain and hence Verdansk had to be turned into a nuclear wasteland.
There are too many speculations to ponder upon but for now, the arrival of Zombies is imminent.
ADVERTISEMENT
Article continues below this ad