Call Of Duty Warzone: New Operator is A Real Life Marine Corps Veteran
Published 08/07/2020, 11:58 AM EDT

Follow Us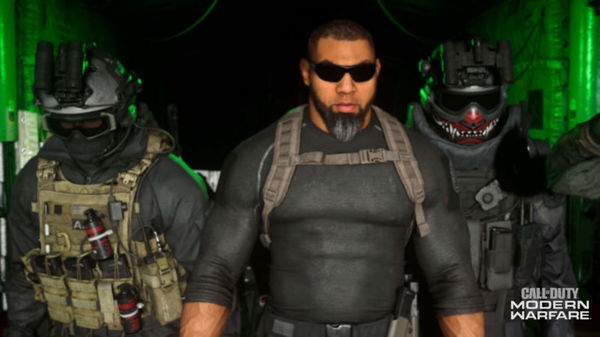 Season 5 of Call Of Duty Warzone started on the 5th of August. Every season comes with a new Operator skin. Previously, we have seen characters from past Call Of Duty titles. Mace, Krueger, Golem, and Mara are amongst the favorites. But in this particular season, the Operator comes with a much more unique story.
Lerch has been added to this season's Battle Pass. Marcus 'Lerch' Ortega is a Shadow Company Operator of the Allegiance Faction. But things get really interesting when you learn more about the character. Lerch is also a YouTuber, an Instagram influencer, and a Tactical training expert in Maimi. Meet Tony Sentmanat: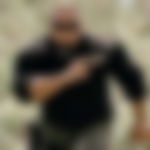 ADVERTISEMENT
Article continues below this ad
Activision has based their newest Operator on this Cuban national. Currently based in the States, Tony is an ex-Marine Corp with 20 years worth of experience. He is also a retired Law Enforcement SWAT Operator. He even has extensive experience in mixed martial arts. For 19 years, he has worked as a firearms instructor. He retired from Law Enforcement in 2016, after completing over 800 real-life operations. Phew!
Looks like this is what it takes to be an official character in Call of Duty. The 40-year-old still hasn't stopped. He has his own company called Real World Tactical. He teaches the average man tactical firearm knowledge for defensive purposes. The company website says,
"Our primary goal is to give the average hard-working person the skills and knowledge for a fighting chance against the human predator looking for its prey." 
ADVERTISEMENT
Article continues below this ad
What does 'Lerch' from Call Of Duty have to say?
In a YouTube video posted on The Real World Tactical channel, Tony Sentmanat addresses his viewers about the character reveal. It is indeed a special feeling for anybody to feature as a character in a video game of the popularity of Warzone. But Tony sees it a bit differently. He wants the players to understand what this character means and stands for.
"When you guys get this character, this isn't just a skin or a face. This is probably 20 years of hard work put in, to this guy that you are playing. It is not a big deal to some people but I am an old man. I am already 40 years old and to be on a video game that 50 million people are gonna play it is truly an honor."
ADVERTISEMENT
Article continues below this ad
Tony even promises to be on Twitch to play the game. He is not a gamer and is pretty sure he will suck at it. Kudos to him for his achievements and we as gamers can just go ahead a stack a buttload of kills with Lerch to pay our respects where it is due.
Source– RealWorldTactical YT; https://www.realworld-tactical.com/about/antonio-sentmanat