Call of Duty Warzone: Nickmercs Gives His Two Cents on Permanent Bans for Hacking
Published 03/21/2021, 9:30 AM EDT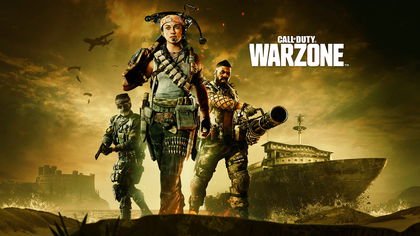 ---
---
Activision and Raven Software are finally making some headway into dealing with the problem of hackers in Call of Duty Warzone. The developers have been sweeping the dirt in their successful game through frequent ban waves. Over the course of the past few months, there have been multiple such ban waves.
ADVERTISEMENT
Article continues below this ad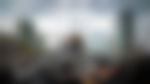 Even after Activision banned hundreds of thousands of hackers, there are still many plaguing the game. While these hackers manage to escape the ban hammer, many innocent players get permanent bans. Even if they were merely exploiting glitches within the game, they have reported receiving permanent bans.
ADVERTISEMENT
Article continues below this ad
In a recent video, Call of Duty Warzone content creator Nickmercs talked about how he gets countless messages from innocent players asking him for help with their bans. He included a short message for developers on how to deal with hackers.
Nickmercs feels Call of Duty Warzone exploiters should not get a permanent ban
The most recent ban wave in Call of Duty Warzone was to remove players who have been using more of a cosmetics hack. Some players figured how to get an unreleased operator or weapons skins from the game files. Many players were running around Verdansk as Soap, an operator yet to arrive in the game officially.
Identifying this as hacking, Activision once again permanently banned thousands of Warzone players. Nickmercs feels this isn't totally fair. All these people deserve is a slap on the wrist. The hackers who use aimbots or wallhacks and ruin the experience of others are the ones who deserve such harsh action.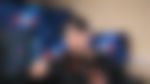 "A lot of people are getting banned, and they don't deserve to be permanently banned. I think Activision should keep the focus on the hacking that is bad. Like, the guys who go into these games with aimbots and walls, let's keep the focus, let's keep the attention on these guys."
ADVERTISEMENT
Article continues below this ad
Are manual ban waves enough to solve the hacking issue?
While the ban waves have cleaned off numerous hackers, Call of Duty Warzone is still missing a proper anti-cheat. Without a system that automatically detects hackers as they join the game, Warzone will keep on bleeding loyal players.
Although, even if Activision or Raven implements an anti-cheat, it should not be rigorous. They should keep in mind the advice of Nick while programming an anti-cheat for Call of Duty Warzone. Ultimately, Activision would not want its most successful game to fail because players can't have a peaceful time playing their favorite game.
ADVERTISEMENT
Article continues below this ad
ALSO READ: Anti-Cheat Extremes: Valorant vs. Warzone