Call of Duty: Warzone Nuke Event Details Might Be Hidden in the Vodianoy Story
Published 03/05/2021, 1:30 PM EST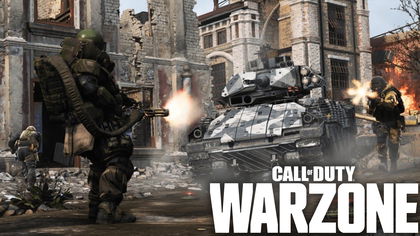 ---
---
The story Call of Duty Warzone is progressively making headway with each update. The events of the Black Ops Cold War and now the Rebirth Island sending an entire ship' Vodianoy' from the past could be groundbreaking. The respective storylines of BOCW and Rebirth Island take place in their own mutually exclusive timelines. These events occur years apart from each other and both take place years before Warzone's timeline. If the merger of these three events is at hand, then we could very well witness some mind-boggling time-warping events.
ADVERTISEMENT
Article continues below this ad
Speculations in the community now hint at a massive Nuke event within the Vodianoy storyline. Players have seen various hints, one of which was a Russian transmission that pointed towards some biological material on board the ship heading to Verdansk. Although a developer has now offered clarification regarding the Vodianoy ship and Warzone storyline.
ADVERTISEMENT
Article continues below this ad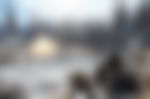 Call of Duty: Warzone offers clarification regarding Vodianoy
Unlike zombie game mode, Call of Duty has never really entertained the idea of the supernatural in the main storyline (apart from that one Halloween season in 2020 where the Zombies mode came to Verdansk). It looks like Warzone will maintain that 'consistency' through and through with the Vodianoy storyline. According to the developer Miles Leslie, the ship from Rebirth island is not going to make any time jumps.
"1984 and Vodianoy has just left the Rebirth Island with some precious Cargo. Unfortunately for its captain and the crew, it will never reach its final destination. It will be gone, lost at sea for 37 years. Until one day it reappears, crashing into Verdansk and what it brought with it? Some new friends."
This would explain all the vague Russian transmissions that the players have heard on the map. Players know all too well that zombies are going to make their presence felt on the Battle Royale island. In which case, Vodianoy could indeed kick-start the zombie apocalypse on Verdansk. If this outbreak takes over the game, it will certainly pave the way for a nuke to be unleashed on the island.
ADVERTISEMENT
Article continues below this ad
Video source: Inkslasher
This still does not explain what happened aboard the ghost ship of Vodianoy or how it stayed invisible for decades. All the players know is that it was carrying precious cargo that somehow got spilled. This strongly points towards zombie outbreak and nuke events that could revamp Verdansk.
ADVERTISEMENT
Article continues below this ad