Call of Duty: Warzone – Popular Streamer Might Switch Game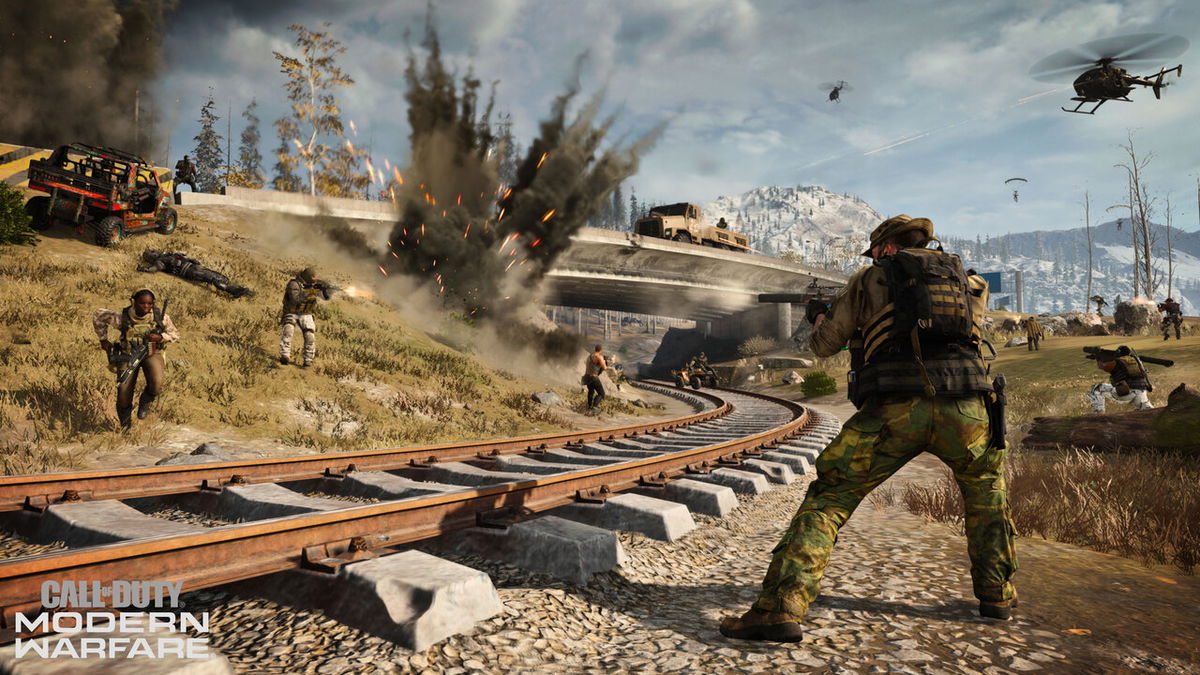 When it comes to Call of Duty: Warzone, no one voices their opinion the way Courage does. The 100 Thieves member has spoken about his disappointment with the game several times in the past. His recent outburst came off as surprising since the streamer had hinted that he might just focus on one game from now.
Call of Duty's battle royale launched earlier this year. The game has already amassed more than 75 million players but all has not been well for developers Activision. Warzone is flooded with hackers and the in-game Skill Based Matchmaking (SBMM) is another cause of frustration.
I stopped playing Warzone for the last 10 days…

I swear I just came back and everyone is an Olympic Gold Medalist in this game.

Skill Based Match Making is sooo fun!!!

— Jack "CouRage" Dunlop (@CouRageJD) August 25, 2020
Making SBMM perfect in such a huge game is a hard task. However, Courage wants changes made so that players match with opponents that are equally skilled. Facing off against players that stand on the top of the leaderboard can make things hard. Along with this, there's also the chance of competitive integrity going down if things persist.
Courage might make a shift from Call of Duty: Warzone
Courage tweeted that his frustration with Warzone might make him a Fortnite-only gamer again. The upset Courage has voiced is a feeling shared by many in the gaming community.
Warzone has me so tilted right now I'm about to become a Fortnite only gamer again

— Jack "CouRage" Dunlop (@CouRageJD) September 1, 2020
However, when it comes to Fortnite, Courage has previously stated that as an Esport, the game has many personalities. The streamer does want some revamps, but these are mostly for the competitive scene.
Man…Fortnite as an esport has so many awesome personalities, cool story-lines, and great young undiscovered talent.

What really stinks is the spectator client on the main broadcast is still so so bad. I think viewership would skyrocket if it was improved.

— Jack "CouRage" Dunlop (@CouRageJD) August 2, 2020
Given Courage's history with Fortnite, it won't be a shock if the streamer moves exclusively to the game again. Could that be a gateway for many to follow? There might be chances of this.
Nadeshot, the 100 Thieves founder himself, has shared a similar opinion on the game and things don't look to be better with the new Call of Duty title either.
Black Ops Cold War will somehow integrate Warzone and Modern Warfare. There are chances of seeing new settings, maps, and even weapons. What seems unlikely is a new system. It has been alleged that the game will have the same SBMM settings as Warzone, and this piece of information isn't something players and streamers have enjoyed.
If things stay the way they have been so far, Courage might just make a shift. One can only hope that the developers have taken note of this and plan on bringing about a change.