Call of Duty: Warzone- Redditor Has an Interesting Suggestion to Spice Things Up
Published 09/22/2021, 10:56 AM EDT
---
---
Raven Software has only allowed so many ways for players to interact with one another. There exists interesting emoticons, sprays, and the meager death comms that are simply full of salt. Call of Duty Warzone community knows it all too well, what more ways of interaction are going to do the game.
ADVERTISEMENT
Article continues below this ad
However, this one particular fan of the game thinks otherwise as he came up with an obvious suggestion that must have entered everyone's mind. This Reddit user, u/Chains-of-Ice hopes to one day see the death comms being improved to 5 seconds, allowing players to unload toxicity at full blast.
ADVERTISEMENT
Article continues below this ad
Will this suggestion help Call of Duty Warzone?
If we look at things objectively, then no, this suggestion will not help the title at all. The mere one second of comms already produces enough salt for players who play the game. This induces unnecessary stress and it will make things quite distressing for new players. Warzone has become one of the biggest FPS titles in the modern world.
It attracts non-gamers, new streamers, and players from another genre as well. This will only give the action-packed Battle Royale game a bad rep, something Activision is desperately trying to avoid. The title is already quite infamous for not being able to combat the situation of hackers and cheaters who run rampant in the game.
ADVERTISEMENT
Article continues below this ad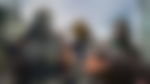 Warzone needs an anti-cheat system urgently
Rumors within the community suggest a brand new anti-cheat is currently being worked on. The studio is actively working on it alongside the upcoming massive Season 5 reloaded update. Gamers will see a brand new Battle Royale map that is not going to be Verdansk, as it carries a different theme.
ADVERTISEMENT
Article continues below this ad
This will pave the way for the studio to unfurl the new system. There have been rumors running around that the new anti-cheat system will be bogged by a paywall, but it looks like those rumors were false. The studio desperately needs to come up with an effective anti-cheat system that can protect the game's competitive integrity. The title has already mass walkout by popular streamers and it cannot hope to lose the player base as well.
Watch this story: Top Female Fortnite Streamers
Trending Stories