Call of Duty Warzone Season 2 Is Back to Being a Glitch Fest
Published 02/27/2021, 10:34 AM EST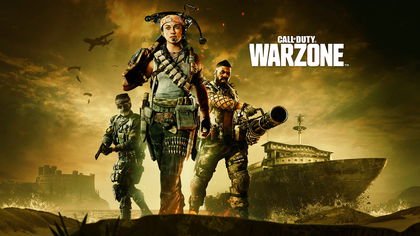 ---
---
Call of Duty Black Ops Cold War just stepped into Season 2 yesterday. This update was also for Warzone which highlighted a lot of new things for Verdansk. Unfortunately, the patch notes said nothing about the new glitches in the game. Therefore, like every new update for Warzone, there are complaints about the game having ridiculous glitches.
ADVERTISEMENT
Article continues below this ad
Few things the patch notes clearly mentioned are the changes in gameplay and bug fixes. One of the recent changes in Verdansk might just help in removing a dreaded glitch forever. In this new season update, Raven Software has buffed up the gas in Verdansk.
"Players that are continually in the gas will suffer more damage over time."
ADVERTISEMENT
Article continues below this ad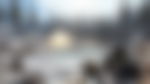 This small buff might actually help in removing the dreaded stim glitch forever. The stim glitch allowed players to stim up their health infinitely in a match. Therefore cheaters who used the glitch stayed in the gas the entire duration of the match and waited for all the other players to die. It was an easy dub for the cheaters, and even after fixing it multiple times, the stim glitch found its way back after every update. However, after this update, exploiters might find a way to infinite stim again, but cannot stop heavy damage from the gas.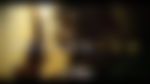 New bugs and glitches in Call of Duty Warzone
The above speculation does not mean Warzone has no glitches anymore. Players have reported various kinds of bugs, including the game-breaking invisibility glitch.
Apart from game-breaking ones, there are also some that will make you laugh. Here's one where the enemy body is stuck in the blades of the helicopter, even while flying with it.
An innocent player just wanted more loot and got teleported outside into the gas. The patch notes said nothing about teleporters in Verdansk. We knew it was exclusive only to Black Ops Zombies.
Furthermore, the hackers are back. Raven Software issued three ban waves just in February, but still we have hackers proudly storming the streets of Verdansk.
We also see the return of the infinite health glitch.
ADVERTISEMENT
Article continues below this ad
Players found all these glitches and more in just one day after season 2 officially started. Besides the fact that it is increasingly heartbreaking for the long time players, it is shameful that a billion dollar studio cannot get a game straight after one year of release.
ADVERTISEMENT
Article continues below this ad
Keep watching this space for more news on Call of Duty and also let us know your thoughts on Season 2 in the comments.