Call of Duty Warzone Season 3: Community Disappointed by Cheaters Exploiting Bugs
Published 05/03/2021, 7:21 AM EDT
---
---
Season 3 of Call of Duty Warzone is certainly a new experience for many players who were tired of playing on Verdansk for over a year. Moreover, the game's meta is more balanced than ever, thanks to the weapon tunings by Raven Software.
ADVERTISEMENT
Article continues below this ad
Regardless of these fresh changes, it seems like certain issues are persistent in Warzone, even with Season 3. These include the exploitation of skins like Roze, and most importantly, bugs.
Apparently, Warzone still has several bugs that can be easily misused by the players. True to their nature, cheaters are not holding back to do so, and the developers are yet to take strict action against them.
ADVERTISEMENT
Article continues below this ad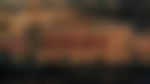 Many Call of Duty Warzone players are on the verge of quitting the game
There's a bug in Warzone owing to which one can hide inside a wall and technically become invisible.
A member of r/CODWarzone complained after falling prey to someone exploiting the bug.
Unfortunately, the aforementioned bug is just a small part of the huge list of coding errors in Call of Duty Warzone. Such malpractices are equally common in quads and solos, and it won't be an overstatement that Activision's Battle Royale title has become unplayable.
It comes as no surprise that a plethora of players has already quit Warzone because of the hefty amount of cheaters. On the flip side, the remaining users expect Raven Software and Infinity Ward to patch bugs and glitches as soon as possible. Moreover, they want the developers to hand out bans to the players who exploit them.
However, this has sparked a debate if exploiting bugs should be considered cheating.
Is exploiting bugs equivalent to cheating?
In the official Terms of Service for Warzone, it is clearly mentioned that exploiting bugs is also malpractice. Before the developers patch such coding errors, players cannot attempt to gain unfair advantages out of them.
Wall clipping is certainly an activity that a user isn't intended to perform in Warzone. Hence, using it to eliminate other players violates the Terms of Service, and can very well lead to a ban.
ADVERTISEMENT
Article continues below this ad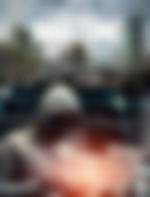 Things are not looking good for Call of Duty Warzone at the moment. Alongside casual players, big names like Dr Disrespect have also talked about quitting it.
Having said that, Raven Software has actively interacted with the community since the arrival of Season 3. With a similar approach, the developer can soon fix its game and make the most out of the latest season.
ADVERTISEMENT
Article continues below this ad