Dr Disrespect Spectates, Reports, and Roasts a Hacker in Call of Duty Warzone Season 3
Published 04/30/2021, 7:38 AM EDT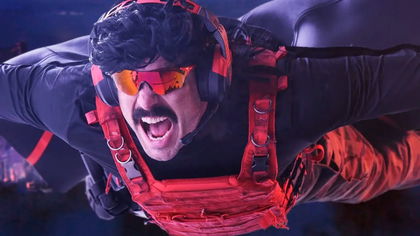 ---
---
Activision recently released the Season 3 of Call of Duty Warzone with a ton of new content. Verdansk'84 is the new battlefield for players around the world, where they can also try out the new weapons. Big names in the community like Dr Disrespect, CouRage, and Nickmercs, among others, seem to love the weapon tunings, and the fresh POIs that arrived with the latest season.
ADVERTISEMENT
Article continues below this ad
Even though Raven Software has worked hard on improving the meta with Season 3, hackers still comprise a major part of the user base. From popular content creators to casual players, this issue has troubled almost everyone.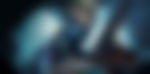 ADVERTISEMENT
Article continues below this ad
The latest name to face a hacker in Season 3 of Warzone is Dr Disrespect. The former Twitch partner has been playing the game since its release and never leaves an opportunity to roast his opponents and teammates. It comes as no surprise Doc followed a similar approach when a hacker eliminated him abruptly. Dr Disrespect exposes and ridicules hacker in Warzone
During a recent game, Dr Disrespect was rotating towards the circle when a player attacked him out of nowhere. However, as soon as the Two Time watched the Kill Cam footage, he grew suspicious.
Owing to this curiosity, Doc spectated this player for several minutes and noticed several of his unusual activities. These included camping in a garage for minutes despite having 10 kills and playing on 190 ping.
"This dude is a bot. He is a complete bot which makes me even think more! This guy's tracking me from the mountain."
Every fight that this player took seemed unusual. He hardly aimed at opponents, but managed to eliminate them somehow. Lastly, he knocked down a player while looking at the sky, and this was enough for Doc to realize that he's spectating a hacker.
"It is true! Also, a little uncertain there. Like, the first engagement, that's what obviously sparked it and it was like, wow! This guy just locked on me and I didn't even see him." said Doc.
He further added, "Then the second one and the third one, question marks, you know? Like, what am I watching? And the last one, easily! That was it."
ADVERTISEMENT
Article continues below this ad
The2Time, in a recent video, covered Dr Disrespect's latest encounter with the hacker.
Soon after these remarks, Dr Disrespect reported the hacker for cheating and celebrated when he got eliminated in a long-range sniper fight.
ADVERTISEMENT
Article continues below this ad