Call of Duty Warzone Season 3 Players Annoyed by Excessive Use of Trucks in Solos
Published 04/29/2021, 4:59 AM EDT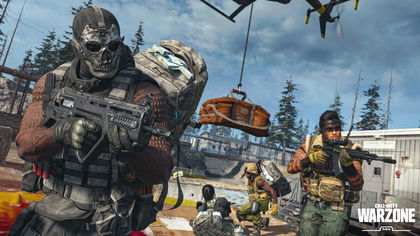 ---
---
Season 3 of Call of Duty Warzone is finally here and has received a mixed response from players around the world. The game certainly has a ton of new content, but the community still seems divided on it.
ADVERTISEMENT
Article continues below this ad
Many fans are satisfied with the brand-new Verdansk'84 map, which has several new POIs. In contrast, others were expecting the rumored Ural Mountains map to arrive.
In addition to that, Raven Software has introduced a multitude of changes to Warzone's arsenal. From assault rifles to snipers, every weapon now feels more balanced and requires proper aim and skill to master.
ADVERTISEMENT
Article continues below this ad
From the looks of it, not a lot of players are actually making the best out of the newly introduced weapon tunings, especially in Solos. Instead, they are heavily relying on vehicles like the Bertha trucks.
Call of Duty Warzone Solos are almost unplayable in Season 3
Unlike Fortnite and Apex Legends, Call of Duty Warzone provides a classic Battle Royale experience to the players. Instead of building structures or using futuristic abilities, they have to simply land, loot, and survive.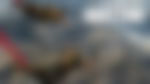 Having said that, Warzone has currently become a slugfest of Bertha trucks. Almost everyone keeps driving these gigantic vehicles in the final circle, and the only way to survive them is by hiding in a bush.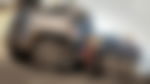 A post on r/CODWarzone talked about this glaring issue:
It is self-evident that using Bertha has become a trend in Warzone now. While many players are enjoying this unusual strategy, others who love to engage in gunfights are frustrated with it.
Other gameplay issues in Activision's Battle Royale title
Unfortunately, Berthas are not the only problem that players are currently facing in Warzone Solos. Apparently, people are still exploiting the Roze skin and camping in dark corners.
Furthermore, third parties are very common in solo queues as many players just wait for such opportunities. Last, but not least, there are hackers and cheaters who still comprise a major part of the user base.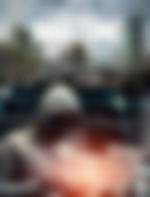 ADVERTISEMENT
Article continues below this ad
After struggling with all these issues since the game's beginning, players have to face the wrath of Bertha drivers in the last circle.
It is worth noting that Berthas can only be misused in Solos, as quads often destroy these vehicles easily. Hence, a majority of players are expecting Raven Software to delete Berthas from solos altogether.
The developers haven't responded to the aforementioned complaints yet. However, they ought to resolve the issue or it might lead to a plethora of players boycotting Warzone Solos.
ADVERTISEMENT
Article continues below this ad