Call of Duty Warzone Season 3: Developers Tease Anti-Cheat and Weapon Nerfs
Published 04/26/2021, 5:56 AM EDT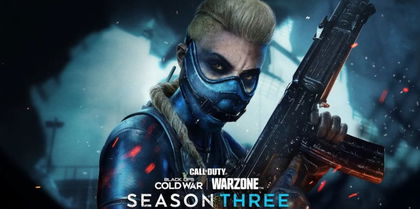 ---
---
The highly anticipated Season 3 for Call of Duty Warzone is finally here. After months of releasing the Battle Royale game, it seems like Raven Software has finally worked on the demands of the community. The developer has released a brand-new Verdansk' 84 map and introduced a plethora of nerfs and buffs to the weapons.
ADVERTISEMENT
Article continues below this ad
Warzone certainly feels like a fresh game at the moment. There are a ton of new POIs to explore and mastering each weapon now requires better skills and aiming.
On the flip side, complaints regarding an actual new map that does not have Verdansk's traces are also persistent. Moreover, the ever-increasing number of hackers is still a major issue for the players.
ADVERTISEMENT
Article continues below this ad
Amidst all the drama, Raven Software has teased its plan for the rest of Season 3. Apparently, it is keen on solving a majority of glaring issues in the game and further improving it with additional features.
Call of Duty Warzone developers actively working to ban cheaters
In a recent interview with VentureBeat, Activision's head Rob Kostich opened up on the future of the Call of Duty franchise and many other prominent topics. Naturally, he was asked about the current state of Warzone and how many players claim that Activision just doesn't care about hackers.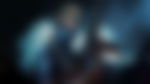 In response, Kostich clarified that they have already banned almost 475,000 accounts that were found offensive. There's a dedicated security team, and Activision is investing more resources into it.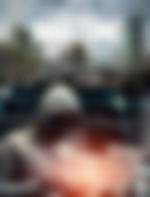 Hence, it is safe to assume that Call of Duty Warzone might have its own anti-cheat soon. To say the least, this will be a delight for millions of casual players and content creators who face hackers on a daily basis.
Raven Software confirms the arrival of Zombies camos in the Battle Royale
Raven Software has dropped a lot of valuable information about Warzone lately. It has confirmed that the original Verdansk map won't come back ever, but Zombies camos are coming to the game in the near future. The only issue is the different engines for Warzone and Black Ops Cold War, and the developing team is already working on it.
Another team dedicated to technology has been working on bringing the next-gen upgrades for the PS5 and the Xbox Series X/S too. These will include a 120 FPS mode, ray-tracing, SSD enhancements, and a FOV slider, among other things. Lastly, Raven Software has assured the players that it's keeping an eye on the AMAX. It won't let the gun dominate the meta, and will nerf it accordingly with upcoming patches.
ADVERTISEMENT
Article continues below this ad
YouTuber WhosImmortal talked about the latest teasers by Raven Software and Activision in a recent video.
All in all, it is great to see Raven Software finally communicating with the players around the world. Warzone recently touched a peak of 100 million users, and this seems like the only way to continue the momentum.
ADVERTISEMENT
Article continues below this ad