Call of Duty: Warzone Season 5: Latest Perk Gives Players 'Wall Hack' Ability as if the Hackers Weren't Enough
Published 08/15/2021, 8:38 AM EDT
---
---
Call of Duty: Warzone players recently received some hope from the developers about the horrible cheating situation in the game. The developers at Raven Software revealed that they had some plans in store to prevent hackers in the popular Battle Royale title. However, the game's latest addition might have showcased their plan, which should definitely negate the hacking problem.
ADVERTISEMENT
Article continues below this ad
Season 5 for Call Duty recently arrived with new content for Black Ops Cold War and Warzone. Both titles have a lot of new items to use and modes to experience. But, the latest perk in the game's massive arsenal might be helpful for players who want to beat cheaters. It is because the perk literally allows anyone to be a hacker, and this gives a whole new meaning to 'If you can't beat them, join them'.
ADVERTISEMENT
Article continues below this ad
New Warzone perk allows any player to be a cheater
Call of Duty: Warzone recently added a new perk called the Combat Scout to the long list of perks for players to use. With this recon perk, players can automatically ping any enemy by damaging them slightly. This allows them to see their enemy for some time even if they hide under cover like walls, which makes it highly overpowered.
Players have demanded a nerf to this perk as they can't counteract it at all. If a player gets pinged, then the entire opposing squad knows the location if they communicate. This makes the perk very desirable in modes like squads or duos. Along with that, they can also create an unstoppable loadout with the addition of Ghost and Cold Blooded, which will prevent players from locating them through UAVs or Heartbeat Sensors.
ADVERTISEMENT
Article continues below this ad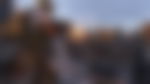 Walls have become useless
Other than that, with this perk, walls don't have any use in Warzone anymore. Enemies can ping players and know the location of players even if they hide behind a wall. Additionally, many walls will allow players to shoot their enemies through it as well. This has caused players to think that the Combat Scout allows players to wall hack legally.
ADVERTISEMENT
Article continues below this ad
Raven Software has made a grave mistake by adding a perk like this to the game right now. The community has had a lot of frustration regarding hackers and the solutions to remove them from Warzone. Now with the addition of perks like this, players will be forced to use the meta ones, or select the counters for it like High Alert. The community has a lot of anger about problems and the developers need to fix them soon.
WATCH THIS STORY- Call of Duty: Warzone vs Fortnite: Which Is the Better Battle Royale Game?
Trending Stories