Call of Duty: Warzone Seems Really Unfair to Console Players but Activision Won't Do Anything to Fix It
Published 03/17/2021, 11:39 AM EDT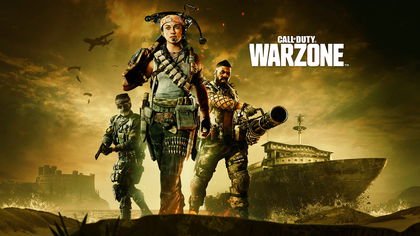 ---
---
Most games that are available to play on consoles and PCs usually have similar graphics and gameplay. While higher quality PCs may offer better video quality and higher frames, the gameplay mostly stays the same. This is a major necessity that developers have to make sure in order to have fair competition between all players. But console Call of Duty Warzone players have a major gripe with developers Activision on the absence of a feature that keeps them at a disadvantage with PC players.
ADVERTISEMENT
Article continues below this ad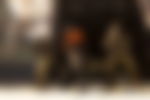 ADVERTISEMENT
Article continues below this ad
Fixed FOV for console Warzone players
For a video game that has crossplay, it is imperative that all players get a level playing field. But Warzone players on consoles have a shared an issue of having a fixed FOV in their game. FOV or Field of View is the overall area a player can see on their screen.
A higher FOV allows players to see a larger area of the map while playing, which allows them to locate enemies that are further away from them. On PC, players can adjust their FOV with a slider option. But for Xbox and PlayStation players, the lack of such an option restricts the players to a fixed, lower FOV, which keeps them at a disadvantage with PC players.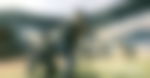 Why developers haven't released an option for Console players?
When Black Ops Cold War released last year, fans were desperate for a FOV slider available on all consoles. Developers Treyarch came through and delivered on their promise when they announced that FOV sliders will be available on console during the Beta release. So, it was expected that with the game's integration with Warzone, the feature would also be added to the game. But the Cold War integration never added an option for console players to change the FOV.
ADVERTISEMENT
Article continues below this ad
Fans also clamored for it during the release of the new-generation consoles from Xbox and PlayStation. But as the games run on a backward compatibility version, the option is still unavailable for consoles that have the graphical prowess to play with a larger FOV.
As Black Ops Cold War already has the feature, players believe that the previous generation consoles can run Warzone with a larger FOV. So it's still unknown why Activision hasn't already released it by now.
It remains to be seen whether the developers will release this feature before the launch of COD 2021. In a game that already has a lot of issues to deal with, a minor change like this would make a lot of difference for the fans.
ADVERTISEMENT
Article continues below this ad