Call of Duty Warzone Streamer 100 Thieves Tommey Banned by Twitch in a Comedy of Errors
Published 02/24/2021, 8:08 AM EST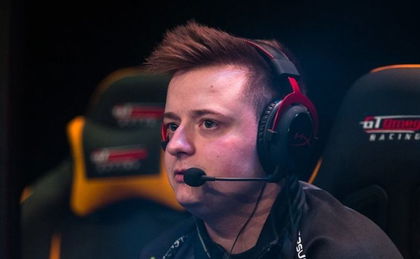 ---
---
Twitch has once again demonstrated why it is one of the most unreliable streaming platforms for partners. The platform has a history of banning its biggest streamers. To make matters worse, it also often holds off on giving valid justifications for the same. The ban of popular Call of Duty Warzone streamer Dr Disrespect is the first on a list of many.
ADVERTISEMENT
Article continues below this ad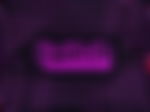 Just this month, Twitch also banned popular Fortnite pro NRG Clix without a valid justification. The platform had to reverse the ban after the gaming community rallied behind Clix. In a much similar instance, on February 23, Twitch also banned Call of Duty Warzone streamer and 100 Thieves player Tommey.
ADVERTISEMENT
Article continues below this ad
Twitch apologizes and unbans Call of Duty Warzone streamer 100T Tommey
Tommey received a 14-day suspension for releasing non-sensitive personal information on his channel. He confirmed the same in an official statement. However, Twitch failed to deliver any evidence of the specific VOD or clip. Once again, it was the classic case of ambiguous Twitch bans, with 100T Tommey being its latest victim.
The ban only lasted a few hours before the streaming platform realized it had committed a mistake. It promptly sent Tommey an email recognizing the mistake on its end and informing him that the ban had been reversed.
Hello Tommey,
 
Your account was suspended or blocked due to a mistake on our part. I've gone ahead and reversed this suspension on your account, so you are free to use our services once again.

Apologies for any inconvenience or confusion this might have caused.

We are free.

— Tommey (@Tommey) February 23, 2021
Tommey shared the good news with his fans on Twitter. This becomes the second incident in a single month where Twitch has banned a partner and reversed it just a few hours later. It seems like Dr Disrespect will have to keep waiting for his day to come.
Who is 100 Thieves Tommey?
For the uninitiated, Tommey is the hack detective on Twitch. He is the guardian angel for Call of Duty Warzone players and is a human anti-cheat for the game. Tommey has been more effective than even the studios and Activision in identifying and exposing hackers.
ADVERTISEMENT
Article continues below this ad
However, his achievements also include professional tournament wins. Tommey has won around $32,000 from Call of Duty tournaments. Moreover, he was also a reserve player for the Call of Duty League champions, Dallas Empire. The 100T pro won $20,000 from the Atlanta FaZe Cold War Clash and $12,000 from the London Royal Ravens Cold War Colosseum in November 2020.
Fortunately, he gets to continue his work of identifying cheaters and hackers on Twitch with his suspension revoked. However, the incident does raise many questions regarding Twitch's policies regarding account suspensions.
ADVERTISEMENT
Article continues below this ad
ALSO READ: Call of Duty Black Ops Cold War: Top 5 Loadouts For Season 1 Warzone