Call of Duty Warzone Surpasses the 100 Million Players Mark as Verdansk Cheers
Published 04/21/2021, 9:31 AM EDT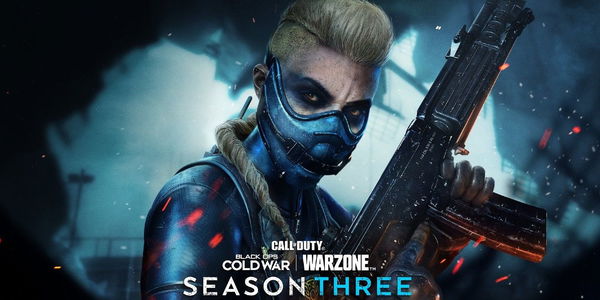 ---
---
Activision is ready to roll out the third season for both Black Ops Cold War and Warzone. Fans are extremely excited about all the new content coming to the game. However, amidst all this, Call of Duty Warzone crossed an impressive milestone. The Battle Royale game came out in March last year, and in just over a year, it has gained a massive player base.
ADVERTISEMENT
Article continues below this ad
The free-to-play Battle Royale from Call of Duty became an instant hit as soon as it was released. From fans of the franchise to popular content creators, everyone wanted to get a taste of Warzone. With the craze around Fortnite and PUBG also dying, Warzone emerged as the perfect alternative.
Ever since then, Call of Duty Warzone has been gaining players on a massive trajectory. Even after all the complaints people have about the game, it is still gaining more players. In fact, the popular title finally hit 100 million players, and it is certainly a reason to celebrate.
ADVERTISEMENT
Article continues below this ad
Call of Duty Warzone is the latest name on an exclusive list of games that have reached the 100 million player mark. The list is topped by PUBG with 1037 million players as of March 2021, but with Warzone being free-to-play, it might be a strong contender for the top spot. Call of Duty Warzone rewards players with custom stats
To celebrate the massive achievement, Call of Duty continues offering a custom stat report for all the Warzone players. A feature that came out after the anniversary of the game has become quite popular once again.
Players can reply to the announcement tweet with their Warzone tag along with #WarzoneReport. To all those who request their stat report, the official Call of Duty account sends a graphic report, including all the major numbers.
ADVERTISEMENT
Article continues below this ad
The Warzone Report for players includes the number of games they have played, along with the number of games they have won and the total hours they spent playing the game. Moreover, the report also includes the kills, deaths, and the KDR as well.
Players can also get their report from the official website and show off their loyalty to Call of Duty Warzone. While everyone celebrates this milestone, it might be time Activision pays attention to some of the more pressing demands from fans. If it wants Warzone to continue shattering records, it certainly needs to make a few changes.
ADVERTISEMENT
Article continues below this ad