Call of Duty Warzone: Will the Rumored Ural Mountains Map Ever Be Released?
Published 04/26/2021, 11:04 AM EDT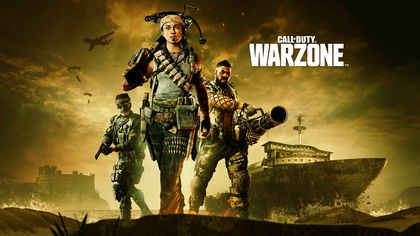 ---
---
It's been a few days since Activision released Season 3 for Call of Duty Warzone and Black Ops Cold War. The developers added a lot of cool features to the game such as a new operator, weapons, skins, and many more. One of the biggest changes in the latest update lies in the new updated Verdansk for the Battle Royale mode.
ADVERTISEMENT
Article continues below this ad
Fans expected a massive change in the game following the Nuke event which destroyed Verdansk. A lot of rumors were floated around about the 80s style map before its release, but other than that some leaks also suggested an entirely new map. One of those possible maps revolved around the Ural Mountains with locations from all the Outbreak maps of Black Ops Cold War. But with the release of the new Verdansk, it seems like those rumors won't come to fruition. However, a new cinematic trailer suggests that it might arrive someday.
ADVERTISEMENT
Article continues below this ad
Warzone Map and Ural Mountains are very near to each other
In the latest Season 3 Cinematic Trailer for Black Ops Cold War, Perseus nuked Mount Yamantau, and revealed their plans to blame the explosion on the Americans. Mount Yamantau is located in Russia, and it's part of the Ural Mountains range.
At the end of the trailer, fans can see Stitch watching the explosion as he stands on a building in Verdansk. Along with that, in Warzone, players can also watch the live feed of the explosion, in the northern mountain region of the map. This proves that Verdansk and the Cold War locations of the Ural Mountains are very close to each other.
All the storylines are canon
Ever since the integration with Black Ops Cold War, Warzone has added story elements such as zombies and many more to connect the dots with the other storylines. With the arrival of the new map and the Mount Yamantau explosion, it's clear to see that the campaign, Outbreak, and Verdansk storylines are all intertwined.
ADVERTISEMENT
Article continues below this ad
The rumored release of the Berlin DLC in Season 4 which will showcase zombies from Nazi Germany might connect to Call of Duty WWII: Vanguard, which arrives later this year because of a similar time period. So with all these connected stories and the leaks of a massive 250 player map swirling around, the developers might have plans to introduce the Ural Mountains map in a few seasons.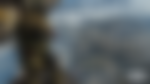 No one knows about the possibilities of this map ever arriving. But if Activision has plans for a massive upgrade to the existing maps, it will definitely blow the minds of fans around the world.
ADVERTISEMENT
Article continues below this ad