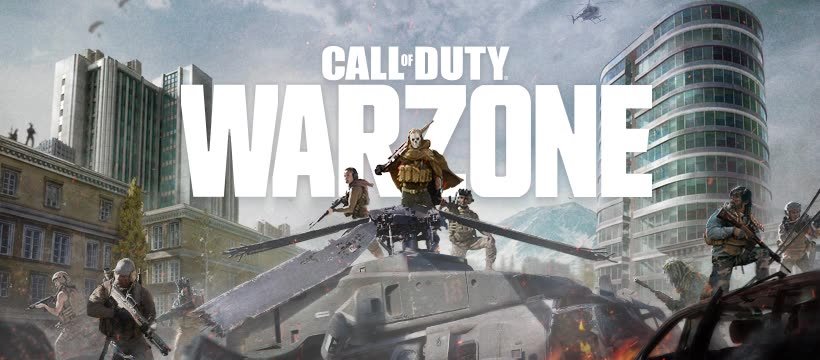 Essentially Sports
Call Of Duty Warzone rolled out their biggest update of late on August 5th. In addition to the new patch has come a new glitch in Verdansk that is kind of ridiculous. Previously, we have seen wall glitches and teleportations. But the newest glitch on the block has everybody fighting 'demons'. The gun glitch in Warzone is extremely cool to look at in my opinion. It transforms guns into something that looks like 'symbiote spikes' from the Spiderman universe. Any player who is experiencing the glitch also turns into an unstable spiked cube sometimes. Here's a clip from Tyler TeePee's Twitter which shows what it looks like when the enemy's gun is glitched;
Fighting a demon? pic.twitter.com/s8j5YvvG53

— Tyler Polchow (@TylerTeeP) August 5, 2020
This actually happened in a live tournament. Toronto Ultra was hosting their $100k Payout Warzone Tournament. Professional broadcaster Knighty was commentating and this is how he chose to describe it on first glance;
I was screaming. pic.twitter.com/MnPuVpTH8D

— Knighty (@KnightysKnight) August 5, 2020
The issue is not restricted to just tournaments. It is happening in almost every lobby. Furthermore, this glitch is genuinely game-breaking. The gun spasms take up a huge load of the screen restricting the player view. This tweet demonstrates how difficult it is land shots on a glitched player;
What the….I would rather have the gun glitch pic.twitter.com/Kfxl4Pxjxr

— IИK (@_I_Am_Ink_) August 8, 2020
People all over have been going crazy over this issue. Popular streamer TimTheTatMan posted his frustration with the glitch today;
.@CallofDuty fix the gun glitch

— timthetatman (@timthetatman) August 11, 2020
The glitch occurs only on weapons with skins. People who are picking up weapons with skins besides buying premade loadouts that have skins are getting the glitch. Popular Warzone streamer on YouTube, Vikkstar experienced the glitch in the first person but managed to shoot through the ACOG sight;
Even with a glitched gun I'll send a 2v1 😎

Played some of my best Warzone today.

Full stream here: https://t.co/scpkzZtlcu pic.twitter.com/xfs8OlWWxd

— Vikkstar ★ (@Vikkstar123) August 6, 2020
The examples are numerous and players are getting really frustrated as they are losing gunfights for no fault of their own.
What is Call Of Duty doing about it?
Infinity Ward rolled out a new patch yesterday as Infinity Ward's Sr. Communications Manager, Ashton Williams took to Twitter;
The second one fixes the graphical corruption issue with weapons, the 'Play Again' option not working, and more. I don't have an ETA just yet, but we'll share more details when we're all set.

— Ashton Williams (@ashtonisVULCAN) August 11, 2020
Glitches are common for every heavy nuanced game like COD. Hence, the devs are expected to solve it before rolling new updates. This glitch, in particular, makes it unplayable at times. Therefore, it is imperative that the new patch comes out soon. Till then enjoy the memes.
— Jimmy Whisenhunt (@jimmywhis) August 5, 2020
Read more- Call of Duty League Starts Video Series Teaching Gameplay Strategies