Call of Duty World Champion Exposes Game-Breaking Warzone Infinite Ping Glitch
Published 03/15/2021, 10:08 AM EDT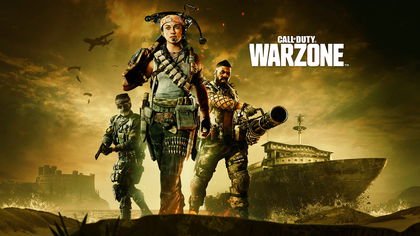 ---
---
Activision is trying to get its house in order, especially with Call of Duty Warzone. Following the release of Season Two across Warzone and Black Ops Cold War, the studio expected smooth sailing. However, all the complaints from Warzone players about hacks and glitches point towards the contrary.
ADVERTISEMENT
Article continues below this ad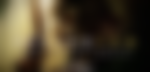 In a hilarious encounter, 100 Thieves Tommey, a Call of Duty Warzone content creator well known for exposing hackers, thought that he himself was hacking. The reason behind this was another game-breaking glitch in the Battle Royale. Activision and Raven Software tried hard to resolve the infinite stim glitch. However, they now have to deal with the infinite ping glitch.
ADVERTISEMENT
Article continues below this ad
ALSO READ: Call of Duty Warzone: The Best Non-Meta Loadouts to Use in Season 2
Call of Duty Warzone player pings do not disappear due to glitch
100T Tommey was streaming Call of Duty Warzone recently, and he noticed a player ping wouldn't go away. The ping followed the player all around and even on the map until Tommey killed him. The streamer had to pull up his task manager to show that he was not hacking.
Fans replied to his tweet, informing him that the glitch has existed in the game for a long time now. However, this was the first time Tommey came across the infinite ping glitch. Fans revealed instances when they could see a ping on the enemy player on the opposite end of the maps, and it lasted until the enemy died.
In another instance, a player shared that once they pinged an enemy after being downed and it stuck with them even after returning from the Gulag. The glitch is indeed breaking the game, as players are unaware of the fact that their live location is accessible to an opponent team.
This has been happening for months. You get killed by someone when you're downed n ping them it sticks to them. So even if they go to the gulag and come back it's still a live ping on them

— Rye (@RyeGarnetto) March 15, 2021
Tommey become the very thing he swore to protect
Fans joked how the hacker "cop" himself turned out to be the hacker after Tommey came across the glitch. Tommey is credited to have single-handedly exposed tons Call of Duty Warzone hackers live on Twitch. Fans have given him the title of 'Human Anti-cheat' following his efforts at keeping the game clean.
No way we need to get @Tommey on the phone to review that he is hac……..oh wait………….

— 𝓵𝔁𝓐𝓜𝓟𝔁𝓵 (@lxAMPxl) March 15, 2021
ADVERTISEMENT
Article continues below this ad
When the Hack catcher becomes the Hacker… lol

— IBigIBen (@IBigIBen) March 15, 2021
ADVERTISEMENT
Article continues below this ad
Regardless, Tommey can only do so much. Until Activision and Raven don't put efforts into removing hackers and glitches from the game, they will only push players farther and farther away from the Battle Royale game.