Can Conte live up to Chelsea's Italian success
Published 05/31/2016, 4:26 AM EDT
By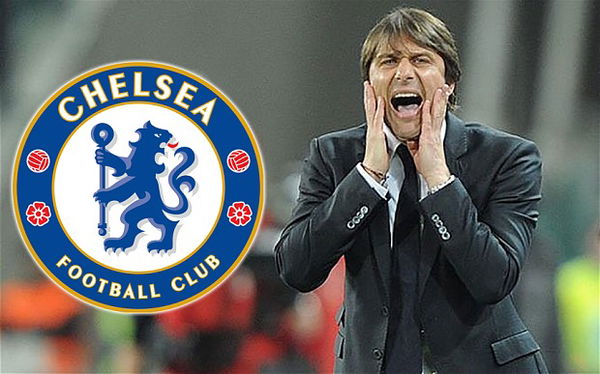 Antonio Conte is the fifth Italian Manager at Stamford Bridge. Chelsea have enjoyed a strong set of results in the past with Italian Managers. Gianluca Vialli took over as player manager in September 1998. Over the next 18 months, he would lead Chelsea to 5 trophies, including the UEFA Cup Winners Cup and the Super Cup. Claudio Ranieri, who was in charge for 4 years at Stamford Bridge, would maintain Chelsea as a European place challenger.
ADVERTISEMENT
Article continues below this ad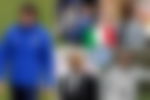 In 2009, they appointed Carlo Ancoletti. The Italian who had a successful spell at Milan led the club to their 3 Premier League title and FA Cup. Arguably, the biggest Italian success at Chelsea was Roberto di Matteo. Like Vialli, he was a former Chelsea player. After taking over from Andre Villas Boas, di Matteo led them to the 2012 Champions League and FA Cup Trophies.
ADVERTISEMENT
Article continues below this ad
Antonio Conte, the incoming boss has had splendid success with Juventus. His exploits in the 2013-14 Serie A saw the Old Lady take a staggering 102 from 112 points. As a manager, he has a tactical mindset, altering formations that best suit the team. At Juve, after many experiments, he settled down on a tactically successful 3-5-2, helping The Old Lady to 3 successive Scudettos.  As a manager, he prefers direct counter attacking play with fewer touches and high pressing of the ball. This suits the style of play Chelsea are familiar with. Like some previous Chelsea managers, Conte develops a high work rate and tactical awareness in his squads.  At Juventus, his team were noted for their strong defence in the league.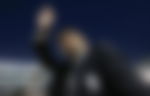 Conte arguably faces a tougher challenge than the other Italians who took the reins at Stamford Bridge. Chelsea had a torrid season, finishing 10 (the worst finish for any defending champion). Their star studded squad did not perform as per the expectations. 50 points was all Chelsea could muster. For the first time since the 1997-98 season, they will not compete in Europe.
Barring an occasional spark, the men behind Chelsea's title run in 2014/15 barely clicked. Hazard was below par for most of the season, Fabregas was not able to find the right passes and Costa kept misfiring. There was exhaustion as players were hardly rotated in the previous campaign.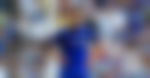 Chelsea, despite the performances still possess a talented and experienced midfield. Hazard only needs the motivation to regain his form, Oscar has always been consistent. Willian stepped up during the previous campaign. Matic is a solid defensive midfielder, and in Cesc they have someone who can provide for his teammates. In goal keeping, despite his possible temper and rashness, Thibaut Courtious is a reliable shot stopper and Asmir Begovic is a capable back up.
The biggest challenges lie up front and in the defence. Chelsea's strikers were dismal. Between Costa, Falcao, Pato and Remy, 21 goals were scored in 2015/16. Costa's temper may not endear him to Conte either.  A more clinical strike force is needed. The Chelsea defence has been poor. John Terry and Ivanovic were not the players they were in 2014/15, and have been exposed often. Cahill has been average. The 3 are in their 30s now, and following Chelsea's standard policy, they will be given just 1 year extensions annually. Only Azpilcueta has performed well and should be an integral part of the Conte defence for the next few years. Kurt Zouma and Baba Rahman both had some good performances and can be parts of the next generation Chelsea backline.
ADVERTISEMENT
Article continues below this ad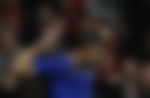 The problem can be half solved for Conte on arrival. Chelsea have an army of youngsters out on loan. While some such as Loftus Cheek and Traore made their debuts last season, there are many youngsters Conte can help develop. This includes the likes of Nathan Ake, Kenny Marko Marin and others. As a motivational figure, Conte is a powerful speaker. Even Andrea Pirlo has been impressed by him, making notes of Conte's motivational talks in his autobiography.
Chelsea can atleast target Champions League football once again and work on achieving domestic cup success. The lack of European fixtures can avoid a congestion of matches and give ample rest to the team as they rebuild. A title challenge could be a long shot, but then again most of the other Premier League elite like Manchester United and City are also in a rebuilding phase.
ADVERTISEMENT
Article continues below this ad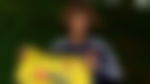 Conte is the man that can lead Chelsea forward. It's a tough road ahead after Euro 2016.