Can Manchester United keep Jose Mourinho?
Published 11/10/2017, 6:59 AM EST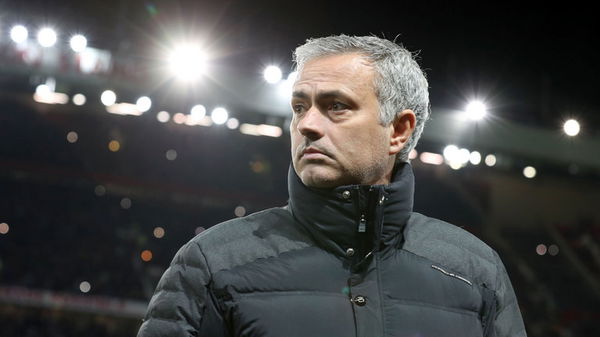 A sequence of events over the course of the final weekend before the November international break threatens to have lingering consequences over the course of the Premier League season, with a huge moment in the title race taking place.
ADVERTISEMENT
Article continues below this ad
Manchester United's defeat to Chelsea, accompanied by Manchester City's 3-1 victory over Arsenal, leaves the Red Devils trailing their arch-rivals by eight points and, crucially, sees Jose Mourinho's side now tied with Tottenham Hotspur and just one point ahead of the Blues.
Whilst Manchester City have been tearing things apart this season, Manchester United have simply kept their heads above the water and have been somewhat uninspiring in certain matches- particularly the goalless draw with Liverpool and the shock defeat to Huddersfield Town.
ADVERTISEMENT
Article continues below this ad
Amidst it all is Jose Mourinho, a manager famous for his success but one who certainly has his problems. Manchester United seem to be finding that out now as consistent rumours link him with the likes of Paris Saint-Germain, which begs the question as to whether the Red Devils can keep him at the club.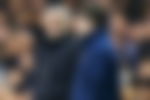 Three-year cycle
In a managerial career spanning well over a decade, Jose Mourinho has tasted success everywhere he has gone. From winning the Champions League with Porto to guiding Chelsea to their first league title in over 40 years, the Portuguese boss has turned squads to gold.
That success followed him to Inter Milan and Real Madrid but the latter was a turning point, with Mourinho no longer considered to be as good as he once was after falling out of favour in Madrid. A return to Chelsea followed, along with another Premier League title, but another unsavoury exit was just around the corner.
Remarkably, a fact that's well documented shows that Mourinho has never spent more than three years at the club. Whilst he left Porto and Inter Milan to take bigger jobs, with Chelsea and Real Madrid, his other exits have been disappointing.
Now midway through his second season with Manchester United, after a trophy-laden debut campaign last term, Mourinho's future remains in doubt again due to consistent links with PSG and there is also the chance that Portugal come calling after next summer's World Cup.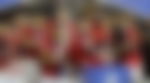 When a Mourinho departure beckons, there's telltale signs of what's about to happen. He loses his call in press conferences more than he usually does, he gets defensive with his responses, he throws his players under the bus. Then, he loses the dressing room and, ultimately, his position.
Cracks are already beginning to surface as Mourinho has thrown players under his bus already, namely Luke Shaw, and a clash with the board has been mentioned amidst recent reports that the Portuguese boss will have to sell before he buys in January.
Mourinho may not be near the top of the shortlist for the next manager to leave in the Premier League but he could work his way up in the coming months- and next summer's World Cup is significant.
ADVERTISEMENT
Article continues below this ad
As mentioned, there's the chance that Portugal will turn to him after their venture in Russia and Mourinho will find it difficult to turn down his national side, particularly as he's already confirmed Manchester United won't be his last job in management.
For their part, Manchester United will have known all this when they appointed Jose Mourinho and the fact of the matter is a short-term fix was more important than the long-term stability at the club at that specific moment in time.
The Red Devils had come off the back of a few difficult years after the retirement of Sir Alex Ferguson, with David Moyes not lasting a year and Louis Van Gaal not winning over the club, despite winning the FA Cup in his final season.
ADVERTISEMENT
Article continues below this ad
There is of course the fact that for all their criticisms, Manchester United haven't been poor this season and the difference is that City have been phenomenal. Unfortunately, the Red Devils may just have to settle for being the best of the rest this season.
That may not sit well with Mourinho though and questions will be asked if trophies are not won due to the amount of money he has spent. It's a dangerous game though as he could walk and Manchester United will have to ensure they have a plan should the worst happen.