Can Novak Djokovic win his 13th major title after Wimbledon shock
Published 08/28/2016, 1:15 AM EDT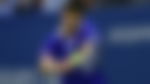 ---
---
What is wrong with Novak Djokovic at the moment? It's a question that's been asked again and again in the last few days, especially after the world no. 1 pulled out of Cincinnati Masters.
ADVERTISEMENT
Article continues below this ad
In the beginning of June, Djokovic won the French Open  and in doing so, completed the career Grand Slam he had coveted for so long, which also meant he was the holder of all four slams – something no man since Rod Laver has managed – and had won 12 majors in total, just five short of Roger Federer's overall record. Many experts thought it was only a matter of time before Djokovic overtook the Swiss, and there was little reason to suppose he would not win this year's Wimbledon and US Open.  But then Djokovic was beaten in the Wimbledon third round by Sam Querrey. After some time away, Djokovic returned to the tennis court at the end of July and promptly won the Rogers Cup Masters event in Canada.Then again in a major shocker, Djokovic was swatted aside by the bruising power of Juan Martin del Potro in the first round of the Olympics, before being defeated in the doubles the following night.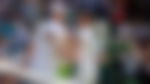 ADVERTISEMENT
Article continues below this ad
Injury is being touted as the reason behind the Serb's recent dip in form. Djokovic had withdrawn from Cincinnati, the only masters that he hasn't won, stating that he needed to recover from a "recurring" injury, believed to be a wrist problem. While the injury is undoubtedly an issue for Djokovic, his main struggle right now is as much mental as it is physical.The slight decline he is suffering looks to be the result of the inevitable emotional come down that has happened after finally completing the career Grand Slam, something he had openly admitted that he was desperate to achieve.
Speaking after the draw for the US Open, which begins in New York on Monday, Djokovic said his shock All England Club loss  was linked to off-court issues.
"It (the reason behind the loss) was nothing physical, it was not an injury," Djokovic said at Flushing Meadows. "It was some other things that I was going through privately. But it was nothing linked to the wrist injury I got in Rio. We all have private issues and things that are more challenges than issues, things we have to encounter and overcome in order to evolve as a human being. That was the period for me. Was resolved and life is going on like everything else."
"The third-round loss at Wimbledon to Sam allowed me to take some time and really regroup and think about what was achieved with the French Open," he said. "It gave me so much but it took a lot out of me as well. I really went all the way until the end in every sense of my being. After that, it took a bit of time for me to get centered again."
Ahead of the US Open, Djokovic's challenge is no longer emotional, but twofold — a wrist injury and Andy Murray's menacing charge towards the world No. 1 ranking.
The wrist hasn't been in ideal shape for the last three-and-a-half weeks but I'm doing everything in my power to make sure I'm as close to 100 per cent as possible during the course of this tournament, at least for the beginning of it," Djokovic said.
"Sometimes time is what you need as an athlete and because the US Open is around the corner I don't have too much time. I've gotten better. I'm just hoping that Monday, when the tournament starts, I'll be able to get close to the maximum of executing my backhand shot as possible".
The most obvious beneficiary of this situation looks to be Andy Murray, who is remarkably the only member of the original 'Big Four' not recovering from a major injury. With the rest of the chasing pack failing to convince and Ivan Lendl back in tow, Murray looks well placed to win his second US Open next month. Unless of course, the world number 1 pounces back, as he has done multiple times in the past, to return to his ruthless self on-court.
ADVERTISEMENT
Article continues below this ad
Despite an up-and-down past few months by his standards, the top seed  said he still feels like he's at the top of his game and that he's ready to defend his US Open title in New York starting next week. The two-time US Open champion (2011, 2015) will look to secure his third Grand Slam championship of the season and his 13 career major title. His third championship in New York would bring him one title closer to all-time ATP World Tour greats Rafael Nadal, this year's fourth seed, and Pete Sampras.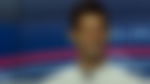 He has reached at least the semi-finals in Flushing Meadows the past nine years. The Belgrade native will certainly look to return to his customary Grand Slam championship dominance after his Wimbledon hiccup earlier this season. Djokovic launches his US Open title bid with a match against towering Jerzy Janowicz of Poland.
ADVERTISEMENT
Article continues below this ad