Can The Sacramento Kings Trust De'Aaron Fox To Be Their Franchise Point Guard?
Published 07/03/2020, 12:30 PM EDT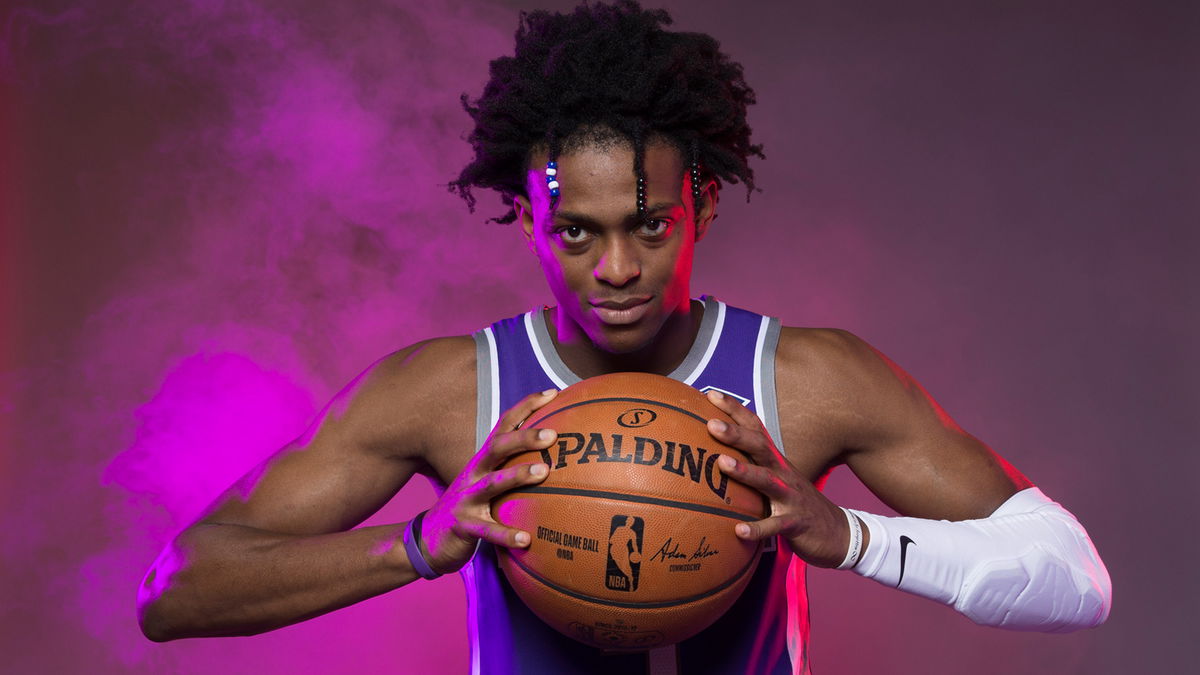 ---
---
The Sacramento Kings have built a bad reputation for their drafting skills. They are notorious for passing up on players who have become stars,
Luka Doncic
being the most recent one. But the one who has lived up to his potential is
De'Aaron Fox
. He has been their best player recently and has been showing that he can be the face of the Kings, however, Stephen A Smith disagrees.
ADVERTISEMENT
Article continues below this ad
During ESPN's First Take, he said, "I just don't think he can be the face of your franchise that's going to lead you to a championship. (They) need a greater player. They need a superstar." 
ADVERTISEMENT
Article continues below this ad
How good is De'Aaron Fox?
Stephen A Smith's comments seem harsh. Just 22 now, he has shown all the signs of reaching the top. He was third in voting for Most Improved Player last season and is still getting better. He is averaging 20.4 points, 4 rebounds, and 6.7 assists so far this season. Kendrick Perkins mentioned on the show that with these numbers of 20,4 and 6, Fox joins an elite company of just nine players which include LeBron James and Russell Westbrook.
He has shown that unlike a lot of other guards, he can contribute to the defense and not be a liability. He is averaging 1.4 steals and also half a block per game this season.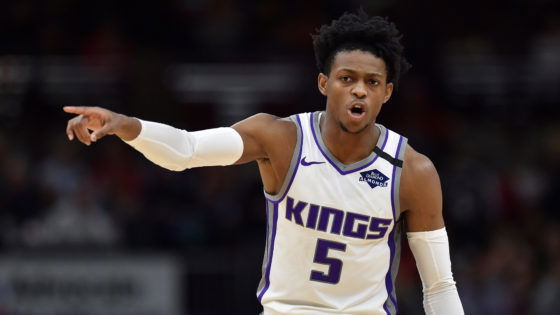 Among point guards in the league, Fox ranks 8th in points per game and 6th in FG%. The only blemish on his stat line this year is his three-point percentage. In the 2018-19 season, he shot a respectable 37% but that number has dipped to 30% this year.
Fox is among the fastest, if not the fastest, players in the league. With his speed bursts, he is one of the most explosive players around, making him deadly on the fastbreak. His basketball IQ goes beyond his assists. During a game against the Timberwolves in January, he approached the free-throw line with the Kings down by three with 4.7 seconds left.
Fox sank the first free throw to make it a two-point game. On his second attempt, he threw the ball at the rim, collected the rebound, and successfully executed the layup sending the game to overtime. The Kings won the game later and Fox was a major part of it.
Should the Sacramento Kings build around Fox?
Despite being just 22, he has already shown maturity and has been a leader for the Sacramento Kings. He has been leading by example on the court and is the number one in points, assists, and steals in the squad. But before the season started, during the  
"Road Trippin'" Kings podcast
with Doug Christie, Fox already was talking about ideas on how to lead the team.
"As a leader, just being able to hold everybody accountable. Everyone always says, those best teams always had a confrontation. Players were always conflicting at some point. Everybody can't get along, and everything be fine and dandy and y'all winning games. That's just not how things happen."
Despite all this, he has been severely underrated. Trae Young and Ja Morant have been in the conversations for the best young point guard but Fox has just silently been watching and improving his game. He has chosen to avoid the spotlight and even joked about it on Twitter a few months back.
Nah don't talk about it https://t.co/OnPWwZBgXT

— De'Aaron Fox (@swipathefox) April 1, 2020
ADVERTISEMENT
Article continues below this ad
Despite Stephen A Smith saying that Fox can't be the face of the organization, but he
already 
has reached that stage. With the way he is progressing, he can potentially lead them to a title in the future, provided the Kings can build around him. He can definitely be their best player in the future, but that doesn't mean he can do it all on his own. No one can do that. He needs more than just
Buddy Hield
.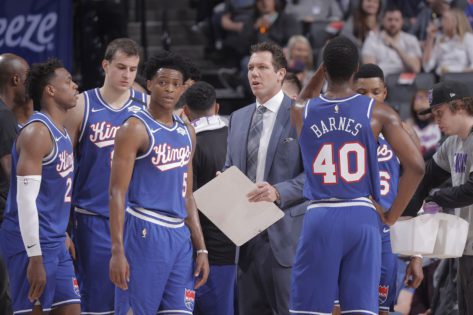 ADVERTISEMENT
Article continues below this ad
The Kings now have a daunting task ahead as they aim to make the playoffs for the first time since 2006, and they will be expecting Fox to lead them in Orlando.
More from EssentiallySports on Basketball