Can Tottenham finally finish above Arsenal?
Published 04/09/2016, 5:43 AM EDT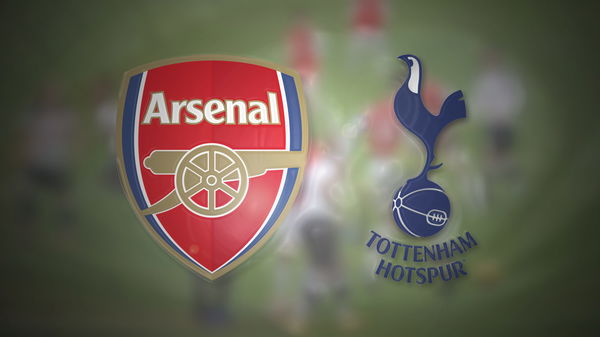 ---
---
Both sides from North London are locked in a tight contest for finishing 2nd in the Premier League. Spurs hold a slim lead over their neighbours, Arsenal. For the first time since Wenger took charge, Tottenham could finish above Arsenal. The ES Panel gives their view on which North London team will reign supreme this season.
ADVERTISEMENT
Article continues below this ad
Gaurav Rao: For the first time in a generation, Arsenal fans may not be able to celebrate Saint Totteringham's day. Spurs hold a 4 point lead over their North London rivals, who have a game in hand, possibly making it a one point lead. No doubt this is the finest Spurs side in a generation, with likes of Eriksen, Dier, Kane, Alli giving the finest teams in England a run for their money. However, Spurs have a comparatively tough road ahead, with matches against Manchester United (H) and Chelsea (A) left.  Other fixtures include West Brom, Newcastle which should be easy and slightly tricky matches against Stoke and Southampton.  Arsenal face stern tests from a resurgent West Ham and Manchester City (both away).  However, the gunners face light opposition in Norwich, Sunderland, West Brom, Aston Villa and Crystal Palace.
On the face of it, Arsenal should get 15 of their 21 points (barring any catastrophic blow up) while Tottenham should get 9 of 18. Arsenal are also no longer plagued with injury problems, with Wenger able to now call up most of his squad. The Gunners' experienced squad should be able to pip Tottenham for second.
ADVERTISEMENT
Article continues below this ad
And It's going to make for an interesting North London Rivalry next season.
Verdict: Arsenal
Rajat Mohile:The London rivalry in English football has often been about the rivalry between the giants, Arsenal and Chelsea. However, in the recent past, Arsenal are finding it tough to establish supremacy  in North-London itself. In the last few seasons, Spurs have managed to almost displace Arsenal from the Champions-League qualifying spots.
This season though, one may say that Spurs seem to have finally succeeded in racing ahead of their rivals.  They have performed as the better team, which justifies their 2nd position in the league after 32 games. Their formation has been impeccable, which is evident by the fact that they have conceded the least number of goals (25) as well as scored the most (57) in the league. Dier and Dembele have been brilliant in the midfield, supporting the attack along with the defence as and when needed. Kane has continuously been prolific while Eriksen has been the MVP for Spurs since the the last few seasons.
As for Arsenal, their performance has been akin to the ones since the last few seasons, that is, below-expectations. There's hardly any stability in Arsenal's formation as compared to Spurs' as the Arsenal players have mostly been either injury-plagued or out -of-form. One major difference between the two teams has been the managerial face-off. Pochettino has proved his tactical acumen whereas Wenger has been disappointing. Spurs lead Arsenal by four points, but having played one game more than them, the contest as to who will finish higher is still even. Arsenal face Manchester City in the remaining matches while Spurs face Manchester United and Chelsea.
Considering how both teams have performed this season, Spurs look set to dethrone the Gunners as North-London's superior club this season.
Verdict: Tottenham Hotspurs
Abhimanyu Bose: Through all the disappointments and struggles that Arsenal have faced over the last 11 years, the one scant consolation has been establishing supremacy over their local rivals. But Tottenham Hotspurs, who seem to be improving every season, have taken advantage of the inconsistencies of the other teams and are enjoying their best season till date, sitting at 2nd place and hoping to capture the title.
They have been more stable than Arsenal and have churned out good results from tough matches, with a brilliant core of English players leading the way assisted by the brilliance of Christian Eriksen. But as the last stretch of this amazing league season approaches, Arsene Wenger may feel he can pip Spurs to the second place atleast come the 15th of May. Tottenham already dropped points at Anfield and host a much improved Manchester United this weekend while Arsenal travel to West Ham for what will surely be a tough match for them. But Arsenal are a team on the rise, having established some much needed balance in midfield with the help of new signing Elneny, while Danny Welbeck's return from injury and the surprise rise of Alex Iwobi has added a new spark to their attack. Wenger also has Alexis Sanchez finding some form while he has an in form Joel Campbell to call from the bench. With news of Ramsey and Wilshere also returning for the run in, Arsenal will be confident of a strong finish, something they have been good at for the past few years.
Tottenham on the other hand have to visit Stamford Bridge and take on Stoke and Southampton – two tricky fixtures. All in all, I believe the whole race will go down to the wire, with the title winners being decided on the last day, but Arsenal will finish above Tottenham.
Verdict: Arsenal
Ishaan Dube:
Enough said. Tottenham have been the best team in London this term. They've got amazing players in crucial positions that help them take a stranglehold of the games and have had the best defensive record in the league. The red side of London on the other hand have been largely inconsistent and have only themselves to blame for the position they're in. Defensive lapses and a serious lack of goals up front has offloaded their title charge.
Now considering the maximum points both teams can fetch this season, Arsenal can finish the season with 79 points whereas Spurs can get a maximum of 80 points. All the argument here burns down to two things. Firstly, If Tottenham are to finish above Arsenal they need nerves in the final six weeks. Historically, Arsenal are much better equipped to deal with it as Spurs have a history of imploding.
Secondly, the favourability of fixtures. Arsenal, with 7 games remaining, have to face only two teams in the top 10 whereas Spurs will be facing four in their final six games.  Arsenal have been on the way up recently and look all charged up for the final run-in whereas Tottenham might eventually drop too many points.
Verdict: Arsenal
Ananya Das:
Who would have thought that by April 2016, Leicester City would be on top of the league with 60 points and Spurs would be on the second position? But then again, this season has been nothing short of extraordinary and surprising in its truest form. However, the question posed here is 'Can Arsenal finish above Spurs?' and instantly my answer is 'Not this season, they won't'.
One of the main reasons for this reply would be the impeccable form Tottenham Hotspurs have been in. They are hardworking, diligent and sincere towards the goal they have been eyeing for years, i.e. to finish above fierce rivals Arsenal. Wenger's army on the other hand,  have been making fatal mistakes from the very beginning with a leaky defence, and a number of lackluster performances. Tottenham on the other hand have shown brilliant defensive tactics, in big and small games which has given them massive points. Dele Alli's form has played a key role in the Spurs today and they'll look forward to tapping more into his talents in future games and seasons. Again, thanks to their own strengths rather than Arsenal's weaknesses, they look set to finally end their Wenger Voodoo
Verdict: Tottenham Hotspurs
Ram Narayan:
There's no doubt that this season's been the most significant North London rivalry in decades. Arsenal and Tottenham aren't just fighting for 4th spot like other occasions, this time they've upped the ante. For the first time in the Premier League, Tottenham are posing a genuine challenge for the title. With all the other big clubs faltering, the path was set for the big North London showdown for the league title. But alas, someone else crashed the party! In what is fast becoming the biggest fairytale in recent football history – Leicester City have left the two rivals stranded 7 and 11 points behind.
Even if Leicester win the title and both Arsenal and Spurs finish in Champions League places, the season will be a hugely more disappointing one for one of the them – the one which finishes behind the other. And that boils down to few simple factors – remaining opponents and mental strength.
As far as remaining fixtures go, Spurs have the more daunting task. Home games against Man United and Southampton, away games at Stoke and Chelsea – none are easy. And they end the season at Newcastle, who could very well be fighting with all they've got for survival.
In addition to having to play one more extra game than Spurs, Arsenal have a few tough ones as well. Away trips to in-form West Ham and to Man City will always be hard. Further more, they have matches against Norwich and Sunderland, which may seem easy on paper, but with both teams in a relegation fight, there's no saying what they can do (ask last year's Leicester).
ADVERTISEMENT
Article continues below this ad
Finally, it also comes down to mental strength, which comes with experience in being in similar situations in the past which Arsenal players have more of. None of the Spurs players have been in such thrilling title races before and the pressure could get to them.
Verdict : Heart says Tottenham, but mind says Arsenal.
ADVERTISEMENT
Article continues below this ad
Final Tally
Arsenal : 4
Tottenham Hotspurs: 2