Canadiens' Gallagher out for six weeks after hand surgery
Published 11/25/2015, 4:33 AM EST

Follow Us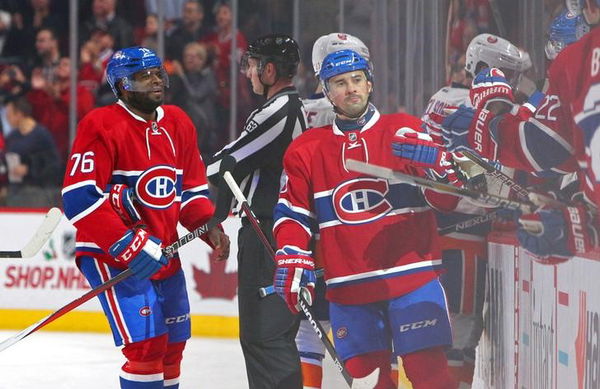 (Reuters) – The Montreal Canadiens were dealt a serious blow with high-scoring right wing Brendan Gallagher set to miss a minimum of six weeks after having surgery on his left hand, the National Hockey League team announced on Tuesday.
ADVERTISEMENT
Article continues below this ad
Gallagher, who has scored nine goals and recorded 19 points in 22 games this season, broke two fingers during Sunday's 4-2 win against the New York Islanders while blocking a shot.
"It's a big loss," coach Michel Therrien told nhl.com. "He's a big part of the success of this hockey team. But we lost (goaltender Carey Price) for a period of time. For me, it's not an excuse to not keep having success."
ADVERTISEMENT
Article continues below this ad
The Canadiens went 5-2-2 when Price was ruled out by a lower-body injury, and the team will look to recover from the absence of Gallagher just as effectively.
"We lost our best player for a few weeks and did pretty well," said left wing Lars Eller. "So we'll see."
Gallagher, 23, ranks third in points scored this season for the Canadiens, just one point behind his linemates Max Pacioretty and Tomas Plekanec.
The Atlantic Division-leading Montreal Canadiens have made a 16-4-2 start to the season and will be bidding for a third straight win when they visit the Metropolitan Division-leading New York Rangers on Wednesday.
(Reporting by Mark Lamport-Stokes in Los Angeles; Editing by Larry Fine)