We Can't always ATTACK, ATTACK, ATTACK: Louis van Gaal
Published 03/04/2015, 8:24 AM EST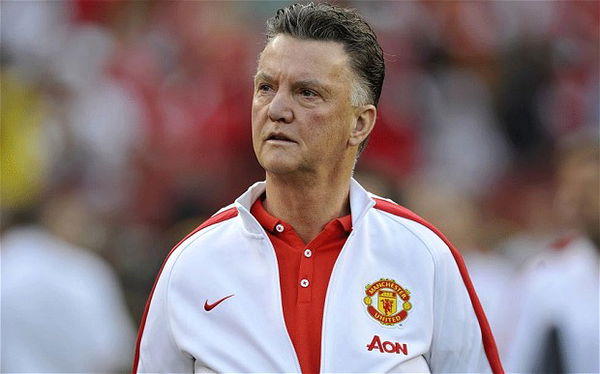 ---
---
The Dutchman has responded to criticism from the Old Trafford faithful after an attacking corner against Sunderland resulted in the ball being played back to David De Gea.
ADVERTISEMENT
Article continues below this ad
Louis Van Gaal has asked the Manchester United fans to understand that his side cannot always play attacking football.
The club's supporters voiced their frustrations during United's victory over Sunderland on Saturday, chanting "attack, attack, attack" at one point after Jonny Evans passed the ball back to goalkeeper David De Gea following an attacking corner.
ADVERTISEMENT
Article continues below this ad
But while Van Gaal understands the fans' concerns, he has also defended his players for their decision making and insists that playing backwards may, at times, be the only option.
He told reporters: "That, at that moment is the solution for the player. Sometimes, in spite of there being another solution, the player has not seen that solution. You have to give credit [benefit] of your doubt to your player and you have to support him. When you make a mistake in defence it is more or less always a goal against us. You have to see that also, the fans have to see that. But I agree with the fans that we don't have to use so much the goalkeeper because I have seen also moments where we can play a higher tempo without interfering with the goalkeeper. But the goalkeeper is also the 11th player for us."
"He can accelerate our game also and sometimes the solution is, via de Gea, to play forward. Of course it is more the English style of playing a match [to attack], but I think the fans have also enjoyed Manchester playing a possession game, so it is always a mix of both."
Manchester United visit Newcastle United today and will look to get a win in order to be right up there for the Champions League spot. LvG's straight directions have been to avoid individual errors and unnecessary ball losses.
"What I think we can improve still is our unnecessary ball losses," he added. "When we can avoid too much ball losses unnecessarily then we make a big step. Every player is at a different height of pressure and every player has to manage that pressure.
"You cannot generally say that it is a nervous team because maybe six or seven players are always playing arrogant and they need to be arrogant to play good and maybe another player has to be tense to play good.
"So you cannot say in general that the team is nervous. You can say about individual players that they are nervous, but then we have to talk about individual players and I don't talk about individual players.
ADVERTISEMENT
Article continues below this ad
ADVERTISEMENT
Article continues below this ad