Career Of Cristiano Ronaldo: The Epic Journey
Published 10/24/2015, 6:51 AM EDT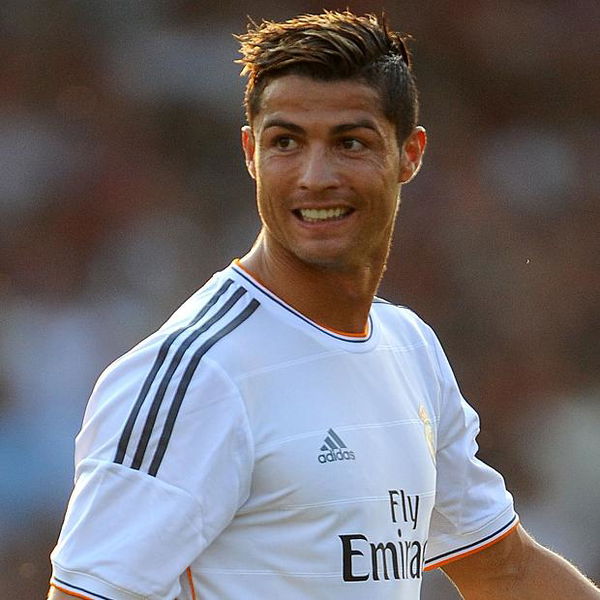 ---
---
Cristiano Ronaldo is a phenomenon. As the super star of football completed another landmark of becoming the first player in the 21 Century to score a staggering 500 goals and became top scorer for a club like Real Madrid, we take a look at  the Portuguese's career and some amazing facts and stats and the life and career of Cristiano Ronaldo.
ADVERTISEMENT
Article continues below this ad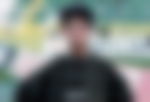 Cristiano Ronaldo started his career at amateur side Andorinha. The player's obvious talents led to many top clubs in Portugal gunning for his signature.
ADVERTISEMENT
Article continues below this ad
With the support of his father all along with him, the young man finally landed at Sporting Lisbon.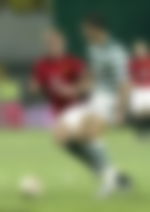 What he did at Sporting made him into a sensation. But it was not until the Pre-Season friendly against Manchester United that the player rose to stardom. Running rings around the defenders, Ronaldo left a huge mark, especially on Sir Alex Ferguson.
What followed was a dream come true for Ronaldo as he was signed for £12.24m by United.
TRIVIA: Ronaldo as a kid supported Benfica, the rivals of Sporting Lisbon for which he played for professionally.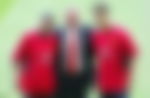 At an age of just 18, nobody was sure if Ronaldo will be able to live up to his potential, except one man — Sir Alex Ferguson. Ronaldo asked for jersey number 28, but was instead handed the legendary number 7, previously put on by likes of George Best, Eric Cantona and David Beckham.
But the way Cristiano handled the pressure was nothing short of great. Making the mark at his very first match, just 3 days after completing the transfer, Ronaldo produced a performance labelled by Sir Alex as "marvellous".
He did not stop here, and more importantly kept on improving, adding new dimensions to his game. When he arrived at United, he was more of a dribbler and a crosser, but while at United, he developed into one of the most complete players in the world. The stats speak for themselves.
In all the seasons at United, the winger kept on improving. Scoring 5 goals in his first season, he followed it with 6, 9, 12, 23, 42 and 26 for the next 5 seasons. Though being brilliant in all the seasons, the standout season for him, and United was 2008-09 season where everything he touched turned to gold.
In the season Ronaldo scored a staggering 31 goals in the Premier League, while playing as winger. He was equally brilliant in the successful Champions League campaign, and while at it, scored one of the best goals in the history of the Championship – a 40 Yard strike against Porto.
Forming one of the best attacking partnership with Wayne Rooney, Ronaldo kept on developing more aspects of his game. Left foot-right foot, shot accuracy, shot power, free kicks, crossing, passing, heading and most importantly his decision making, all the things improved drastically, as he became into a perfect attacking footballer.
An interesting statement made by Sir Alex shed light on another aspect of Ronaldo's game that rarely gets noticed, but is as important as his other qualities – his brave nature. A few people know that Ronaldo underwent an operation, just because of the constant tackling done on him during his time at United. But not even once in his long career has Ronaldo not taken a chance to beat a defender, a quality which makes him even more lethal.
Winning the Ballon D'Or in 2008, clearly showed how much Ronaldo loved the award, and how happy he was to achieve what he dreamed of as a child. Though being criticised, Ronaldo never really was shy to show how much he enjoyed the lime light and personal glory. Though it never meant that he did not care about the team.
But as they say, reaching the top is easy, staying there is tough, and Ronaldo soon found that out.
— Dutch legend Johan Cruyff on the 23-year-old Ronaldo, April 2008.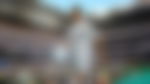 Ronaldo, like thousands of footballers around the world dreamt of playing for Real Madrid. And his wish came true when he completed the switch from United to Real, becoming the costliest player in the world at that time.
But what followed made the fee look like a bargain.
Just as Ronaldo was asserting himself as THE best player in the world, Lionel Messi shook the footballing world with his talents, and now Ronaldo had to share his limelight he so much loved.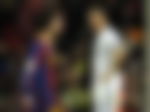 With two of the best soccer players on the planet playing in the same league, in rival teams at that, the inevitable happened. Soon comparisons followed in and Ronaldo vs Messi became the biggest debate in the footballing world. Ronaldo kept on going, scoring goals for fun, and still somehow astonishingly kept on improving. He broke the record of most La Liga goals in a season, in just his second season at Madrid, once again proving how his with his all-around game, he can gel into any team.
Soon taking over the number 7 jersey from the departing Raul, Ronaldo quickly became the fan favourite as he sometimes single handedly carried the team on his own. Not only the numbers, but the nature of the goals and assists he provided were nothing short of incredible. But despite all this, Lionel Messi's magic overshadowed him for the next 4 years as the Argentine won 4 consecutive Ballon d'Or, with Ronaldo being second every time. Ronaldo was clearly affected by this. He was not one of those who would settle for second best.
In the next two years Ronaldo changed his game. He knew as he was approaching 30, though one of the fittest athletes in the world, it won't be possible to dribble around 4 players from the half way line and score goals every week. He developed his poaching skills.
Finding spaces and making intelligent runs, Ronaldo became a greater threat around the penalty box, improving his scoring ratio even more. With players like Modric, Kroos, James, Marcelo and Bale at his service, the role of Cristiano Ronaldo changed at Madrid, as he searched for goals.
With shear hard work, the Portuguese not only won two consecutive Ballon d'Or, but also the long awaited La Decima with Real Madrid, scoring a record 17 goals in the campaign, adding another world record to his name.
Another aspect of his career at Madrid has been his performance in El Classicos, and how he has performed exceptionally well in such a high pressure tie. His "Calma" celebration has become a cult classic for Madrid fans.
Another addition to a list of never ending compliments, the way Ronaldo has maintained his fitness is quite incredible. Never missing any games, he has been one consistent player in the Madrid side who is fit almost all the time.
As the boy from Portugal has broken Raul's record of being the top scorer for Madrid, let's have look at some of the jaw droppings moments provided by him in the white of Madrid.
Fact: Ronaldo could play in every Real Madrid league game until November 2024 without scoring and still have more goals in fewer games than Raul.'
Just like Messi, even Ronaldo has never won any major trophy with the national side. Though, again like Messi, he has come close many times.
Ronaldo almost won the Euro Cup in his very first tournament with Portugal. Playing an integral part in helping the team reaching the finals, Portugal lost the finals against Greece.
At his first World Cup, Ronaldo was the second highest scorer as he gave his all for the team, but again, Portugal eventually lost out to France in the semi-final.
In the qualifiers for the Euro Cup, Ronaldo once again played a pivotal part as he scored 8 goals in the process. But once again luck did not favour the Portuguese as they drew Germany in the quarters, and lost 3-2 against the eventual finalist.
In 2008, Ronaldo was made the permanent captain of the national team, an honor he cherished. In the 2010 world cup, Ronaldo was named man of the match in all three of Portugal's group matches against Côte d'Ivoire (0–0), North Korea (7–0) and Brazil (0–0). But rub of the green again was not with Portugal as they faced eventual winners Spain in the quarters, losing narrowly by a margin of one goal.
In the qualifiers of the 2012 Euro Cup, Ronaldo once again stepped up for the team as he scored 7 goals. Drawn into group of death with Netherlands, Denmark and Germany, not many expected Portugal to go further in the tournament, especially after they lost their first match against the Germans.
But an inspired Ronaldo produced another world class performance against Netherlands as he scored two goals and had two other chances go against the woodwork to secure a 2–1 victory for Portugal, allowing the team to advance to the quarterfinals; he was named "Man of the Match".
He did not stop there, as he scored the winning goal in 1-0 victory over Czech Republic in the quarter finals. But as it happened so many times in the past, Portugal once again failed to make it all the way through as they lost out on penalties against eventual winners Spain, with Ronaldo not even able to take the spot-kick. The loss described in his own words —
In the qualifiers of 2014 World Cup, Spain had to play a playoff against Sweden. Soon the media described the fixture as Ibrahamovic vs Ronaldo. What followed once again proved the genius of the man. Scoring in both the legs, Ronaldo carried the team into the World Cup, and that too, in style.
https://www.youtube.com/watch?v=9RgJ77BaZnY
An injury to Ronaldo in 2014 clearly showed it's effect on the team, as Portugal were knocked out of the group stages.
As of now, Ronaldo, despite of being the top scorer for his country has not been able to win a major trophy with the team, a fact that he clearly regrets, but the way he is going, it seems, he still has some tournaments in him.
The Numbers
Statistically, Ronaldo has been unreal. Out of the 502 goals he has scored so far, 334 has come for Real Madrid, 118 for United, 55 for Portugal and 5 for Sporting Lisbon.
His completeness as a footballer player can be seen in the following stats:
Right foot: 328
Left foot:89
Head: 83
Other: 2
Even Peter Crouch has headed fewer goals than that. And the left footed goals is a number that any left footed player would be proud of. There are not a lot of players in the world who can do this from their "weak foot":
His shot power is second to none as he has been one  of the best when it comes to scoring out of the box, with 83 goals from outside the box. Though his free kicks abilities are on a decline, he still is a threat from set pieces and hardly misses from the spot.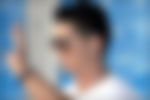 Ronaldo has had a celebrity like status for many years now. He is known for his extravagant hair styles. He is also considered as a fashion figure, and the footballer even has his own chain of footwear, clothing and perfume line.
ADVERTISEMENT
Article continues below this ad
His relationships and personal lives are much talked about. But since the birth of his son, the striker seemed to have settled down, as he tries to spend as much time with his son as possible.
Another aspect of life has been his philanthropic nature. He supports various charities, and is one of the biggest donors in sports. He has also takes part in various charity events and events in which he meets unprivileged children. Ronaldo also doesn't smoke or drink, a rare case in today's time, and also doesn't get tattoos as he donates blood regularly.
ADVERTISEMENT
Article continues below this ad