Carli Lloyd Breaks Silence Over Her Sprints After USWNT Loss at Tokyo Olympics 2020
Published 10/13/2021, 5:43 AM EDT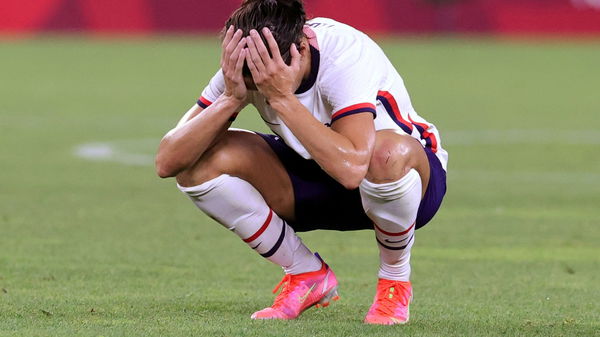 ---
---
Despite bagging bronze at the 2020 Summer Games, the feeling of losing out on gold might've hurt the USWNT fans. As for the team, even disheartened, they kept their heads held high and finished the tournament in grand style. Notably, with the end of the mega-quadrennial games, aging star Carli Lloyd also drew the curtain on her illustrious career. Indeed, it was a moment to remember as she appeared in her final Olympic games.
ADVERTISEMENT
Article continues below this ad
The star player retired last week, having received a fitting sendoff by her teammates. Not only 2 time FIFA Player of the Year, but Lloyd is also a two-time Olympic gold medalist.
ADVERTISEMENT
Article continues below this ad
After their match against Canada in Tokyo, where they lost 1-0, Lloyd was seen sprinting through the field. While the loss had her team devastated, Carli appeared to be celebrating. However, was she?
The real reason behind Lloyd Sprinting
After their loss, Lloyd was spotted in the stands, with her head in her hands.
However, right after, Lloyd was seen doing sprints across the stadium on her own. Making a guest appearance in Megan Rapinoe's interview, Lloyd was spotted sprinting across the field. Was this her way of spending more time on the field before her retirement? Or was this her way of pushing beyond limits?
Recently, Lloyd has come forward to reveal the real reason behind her sprinting. When a fan tweeted asking her the reason for the sprinting, Lloyd tweeted back, revealing that she was actually preparing for the then-forthcoming bronze medal match.
Notably, the American women went on to win the bronze medal, bestowing pride upon their nation.
Carli Lloyd hangs her boots
The American legend announced her retirement from the sport and has made her peace with bidding goodbye to the field. She has revealed that she wants to start a family with her husband and believes now is the right time to do so.
ADVERTISEMENT
Article continues below this ad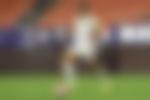 Lloyd plays for New York Gotham FC in the National Women's Soccer League and has been the driving force behind the USWNT for years now. She looks forward to the next chapter of her life, and feels that it has come a full circle.
"It's crazy to kinda get to this point, the tail end, where you are hanging up your boots and I am longer going to be doing something that I started doing when I was a little girl so it's a little bittersweet but I am looking forward to kind of the next chapter,"  said Carli.
ADVERTISEMENT
Article continues below this ad
Undoubtedly, Carli will always be remembered as one of the greatest players to have ever graced the field. However, with her departure, who will lead the USWNT to glory?