Carlos Alcaraz Reveals What He Learned From Rafael Nadal After Blowout Victory at Australian Open 2021
Published 02/09/2021, 1:46 AM EST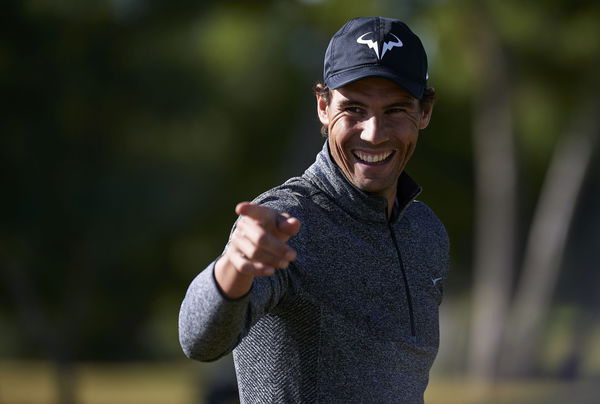 ---
---
It is natural to assume that Rafael Nadal commands a great reputation in his home country, Spain. Many young Spanish players idolize the Mallorcan and dream to emulate him.
ADVERTISEMENT
Article continues below this ad
One such prodigy is Carlos Alcaraz, who now finds himself in the second round of Australian Open 2021.
In his post-match press conference, Alcaraz spoke about learning from Nadal. Having trained with Nadal, Alcaraz likes Nadal's training regime and his way of hitting the ball 'hard'.
ADVERTISEMENT
Article continues below this ad
"I think with the intensity, he trying to train with a lot of intensity, all the time. He hit the ball very hard."
Carlos Alcaraz practiced with Rafael Nadal before the Australian Open 2021
After Alcaraz qualified for the Australian Open, he got a chance to practice with Nadal. The 17-year-old thanked Nadal for the unique experience.
"Thank you very much Rafael Nadal for practice with me today at Australian Open. Very happy to have enjoyed this unique experience," tweeted Alcaraz.
Furthermore, in his press conference, Alcaraz specified Nadal's focus as a key quality to learn from him.
"Now, it's more, try to hit the ball harder. And I think his focus to the first ball and to the first ball to the last ball. I think it is a good, good thing to keep it."
Alcaraz's first Grand Slam match went very well as he won the match comfortably in three sets. He is one of the youngest Spanish players to win a Grand Slam main draw match.
ADVERTISEMENT
Article continues below this ad
The 17-year-old has never shied away from calling Nadal his idol. Before starting his 2021 season, Alcaraz was heavily motivated by Nadal and aimed to replicate the same mentality and intensity that Rafa has.
"Rafa is my idol. His hunger, his attitude. It doesn't matter if he plays a first match or a final, his level of concentration is the same," Alcaraz said in an earlier interview.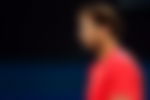 Alcaraz might be in a comfortable place right now, but Rafa is in a bit of a flux. Nadal is dealing with a rather serious back injury, but for now, is doing well. Alcaraz will hope that his idol does well at the Aussie Open.
ADVERTISEMENT
Article continues below this ad