Carlos Moya Confirms a New Rafael Nadal for 2019
Published 12/29/2018, 4:18 PM EST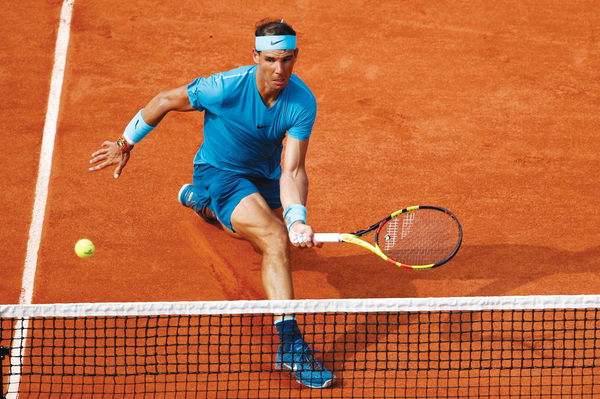 ---
---
Rafael Nadal lost his opening match against Kevin Anderson at the Mubadala WTC. However, we got to see a whole new Rafael Nadal at the Abu Dhabi exhibition event. The Spaniard showcased an aggressive display of tennis, that we have rarely seen from him over the years. A slight change in his service motion was also quite evident during the three set match.
ADVERTISEMENT
Article continues below this ad
Many felt that the aggressive display of tennis was just a casual approach adopted by Rafa to play at an exhibition event. However, his coach and mentor Carlos Moya, confirmed that they were indeed trying a new approach this year with his tactics. In order to reduce the stresses on his body as well as increase his longevity on the tour, the team has collectively decided to shorten the length of rallies as much as possible.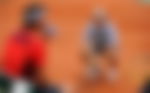 ADVERTISEMENT
Article continues below this ad
"I know we'll never turn Rafa(Rafael Nadal) into a (Roger) Federer, (Milos) Raonic or (Tomas) Berdych, who all excel as two-shot players," said Carlos Moya in an interview with the ATP.
ADVERTISEMENT
Article continues below this ad
"But we have to try and push Rafa(Rafael Nadal) to come close to that, without losing the essence of his game", said Carlos Moya. "That's why, in practice, we try new things and to instill confidence so that he can implement those techniques during matches", he added. "We're working on his shape, his conditioning and on specific on-court tactics."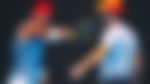 "Joan Forcades (Rafael's physical trainer), Francisco Roig and I are preparing Rafa(Nadal) to be a more aggressive player, even more so than he has been throughout his career", said Moya. "Matches are settled within four strokes and 70 per cent of that is the serve and how one returns, then what follows, plus the next shot", he added.
ADVERTISEMENT
Article continues below this ad
After announcing his withdrawal from his third spot play-off at the Mubadala WTC, Rafael Nadal will now head to Brisbane, where Andy Murray has already arrived early.