"If Rafa's Ego Were Big He Wouldn't Listen to Us": Carlos Moya Calls Rafael Nadal an Impeccable Professional
Published 12/02/2020, 12:00 PM EST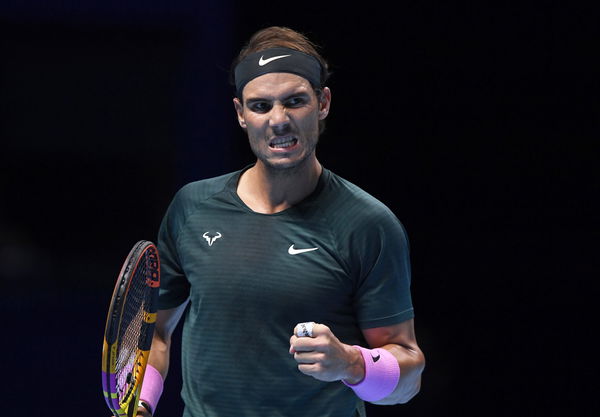 ---
---
Former French Open winner Carlos Moya has called Rafael Nadal an 'impeccable professional' who always listens to his coaching staff. Now guiding Rafael Nadal, the Spaniard said that he liked to analyze his game like a coach even during his playing days.
ADVERTISEMENT
Article continues below this ad
Coach Moya marvels at Rafael Nadal's humility
He said Nadal is better in that respect as he puts a lot of trust in his coaching staff.
ADVERTISEMENT
Article continues below this ad
"In that sense, Rafa is an impeccable professional
and trusts a lot in what we tell him within his work team. Then he will be the one to make the decisions, but it is something to value because not all players do it," Moya said.
"Especially since we are not up to the level of everything he has achieved during his career. 
We are talking about one of the best players in all of history and if Rafa's ego were big he wouldn't listen to us like he does every day," said coach Moya, marveling at the humility of his star pupil.
Used to watch videos of rivals: Carlos Moya on his playing days
Moya said even during his playing days, he used to analyze his game like a coach.
The Spanish stalwart, who has been coaching the 20-time Grand Slam champion since 2016, said he used to watch videos of his rivals as coaches generally advise and planned his match-time strategies accordingly.
Tennis is coming back, so to help @RafaelNadal get ready we'll be hosting an interactive live event on Facebook LIVE. You will have the chance to request special challenges to Rafa that I have designed. Don' forget to tune in live from 11:00 CET on Friday 24th #GetRafaMoving pic.twitter.com/Gwun9nfdoa

— Carlos Moya (@Charlymoya) July 23, 2020
During a chat with Spanish portal Libertad Digital, the 44-year-old was asked what would Carlos Moya the coach advise Carlos Moya the player if the latter were to turn a coach someday.
"In that aspect I already liked to analyze a lot when I was a player. I watched a lot of games, I questioned things and always looked for different strategies within each game.
I already had that part despite the fact that when you are a player you don't think about being a coach but about your day-to-day," Moya said.
Moya says player-coach wasn't fashionable during his days
He said that during his playing days it wasn't fashionable for former players to turn coaches or mentors.
 

View this post on Instagram

 
However, it is very much in fashion now as many yesteryear stars have turned coaches after finishing their careers. The legendary Boris Becker had a successful stint as coach of 17-time Grand Slam winner Novak Djokovic.
The Serb later tied up with former Slam champion Goran Ivanisevic.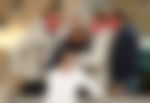 Roger Federer also honed his skills and became the champion that he is under the able guidance of former six-time Grand Slam winner Stefan Edberg.
'Liked being anonymous': Carlos Moya
"Also at that time there was not this fashion to move from one side to the other as there (player to coach) is now. 
But in those days I do think I was already a bit of a coach and always tried to make my own decisions," the Spaniard said.
 

View this post on Instagram

 
ADVERTISEMENT
Article continues below this ad
He said though he always had a coach and trainer around him, he preferred taking charge of his game.
"I always had my work team, of course, but I liked being quite autonomous," Moya said.
However, he said he would, perhaps, advise the player in him to "listen more to those around him."
ADVERTISEMENT
Article continues below this ad
Moya guided Nadal to his 13th straight French Open title this year.