Carlos Moya Reveals Why Rafael Nadal is a Good Example of Strategical Gameplay
Published 11/29/2020, 2:20 AM EST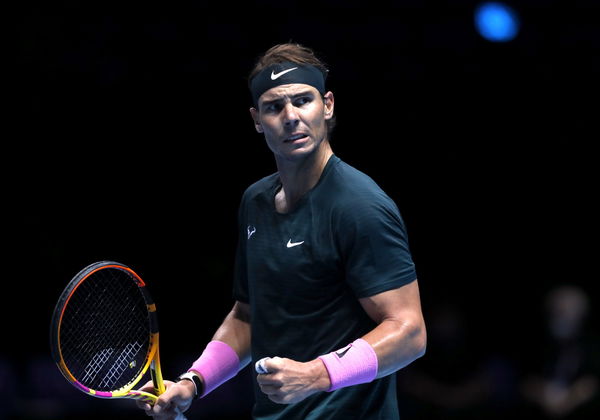 ---
---
With the passage of time, new and easy methods have replaced some manual aspects in tennis. Carlos Moya, coach of Rafael Nadal, while agreeing to the bitter truth of technology taking over, revealed that his pupil keeps the traditional game alive.
ADVERTISEMENT
Article continues below this ad
As tennis is a spectator's sport, it becomes the responsibility of players to put on a good show. The long rallies and the elaborate construction of points remain as jewels even years after they have been played. However, Moya thinks that any highlight package can't fully reflect the beauty of Rafa's game.
"Rafael Nadal has a wide range of possibilities": Carlos Moya
ADVERTISEMENT
Article continues below this ad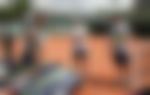 The 20-time Grand Slam winner has always been energetic every time he is on a tennis court. Even though he has not had great success on indoor hard courts, the Spaniard competes at a very high level. It's a result of the 34-year-old's alert and strategic mind.
"There is always room for strategy. Rafa is a good example of this because he has a wide range of possibilities in his game and that is to be appreciated when building the points strategically. At a general level, we try to adapt to the surfaces and conditions that we face in each tournament.
"If you watch a Rafa match in London, you can see big differences from what he did a month before at Roland Garros. But it is true that this sense of adaptability and strategy is being lost," explained Moya.
Since the end of 2017, Carlos and Nadal have been working together. Before their professional association, the Spaniards were childhood friends. Rafa was coached by uncle Toni Nadal before Carlos took the full-time role.
"Nadal has different plans as game progresses": Moya
ADVERTISEMENT
Article continues below this ad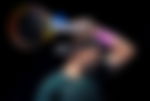 Nowadays, players prioritise strength and disregard the mental side of the game. According to Moya, they return harder trying to conclude the points in 2-4 returns.  Despite having the same opponents, Rafa works in-between the game and is often caught delivering last set thrillers.
"He has different plans as the game progresses and he can read very well what to do during the clash. Knowing how to read what happens in the middle of the game, not afterwards, is what differentiates the very good from the rest."
ADVERTISEMENT
Article continues below this ad
The King of Clay ended his 2020 season with his record 13 title at Roland-Garros equalling Roger Federer's 20 Grand Slams overall. He also won the title in Acapulco. He also competed till the semi-finals in Paris and London ATP Finals.