Rafael Nadal achieved a lot under his uncle and former coach, Toni Nadal. However, his game started stagnating after a period of time and it seemed like he wouldn't be able to maintain his performances at the top level. It was then that Carlos Moya took over the reins and helped him revitalize his career. Even though he was a part of the coaching team until 2016, it was after Toni Nadal's resignation in 2017 that he became the ultimate boss. Under his watch, Rafa became a much more aggressive player and clinched three Major titles.
It is clear that he is now an indispensable part of Rafa's coaching staff. However, according to Moya, the feeling is mutual. He was live on Instagram and revealed some heart touching things about his relationship with Nadal.
Know More – "I'm Not The Famous One"- Rafael Nadal's Wife Opens Up On Low Social Presence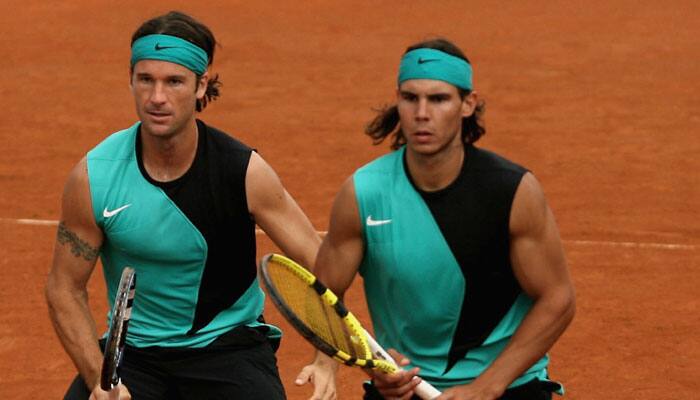 What did Carlos Moya say about Rafael Nadal? 
Carlos Moya revealed that coaching Rafael Nadal has been a huge honor for him. In fact, this special assignment will leave a void in his life once Nadal decides to hang his boots up for good.
"It's gonna be hard for me to find something this special again after he retires. Which I hope won't happen in many years."
Moya had recently opened up on the toll that quarantine is taking on Nadal. He revealed that it is impossible to maintain motivation when there was no tennis tournament breathing down your neck and compelling you to work.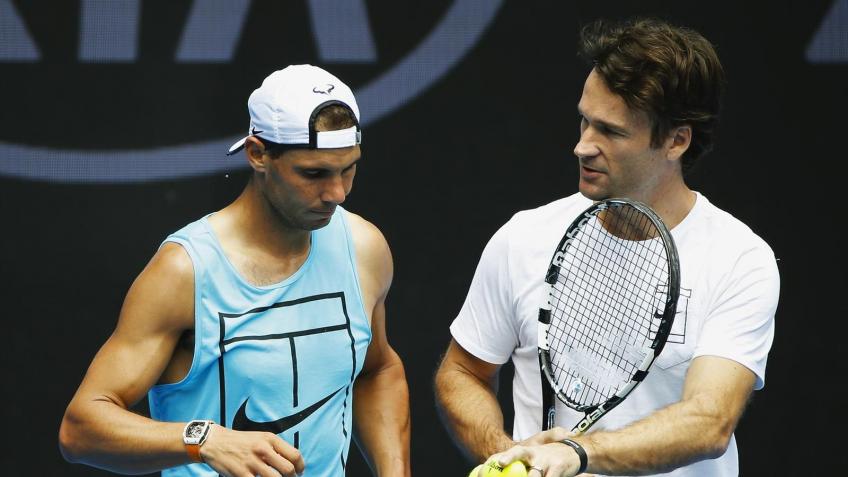 Know More – "Be Like Me" – Rafael Nadal Endorses Skincare Product
"He's been trying to climb up the walls. It isn't easy for someone that active. Although he hasn't been able to play tennis, his physical trainer has been sending him routines. But it is hard mentally since you don't know when you will play again," Carlos Moya said in an interview with Jose Louis Clerc at ESPN.
It is interesting to see that Rafa is still trying to maintain fitness whenever possible. There's no idea yet about the resumption of tennis. When do you think the tennis season can start?