Carlos Tevez: A Man of the People
Published 06/29/2015, 3:31 AM EDT

Follow Us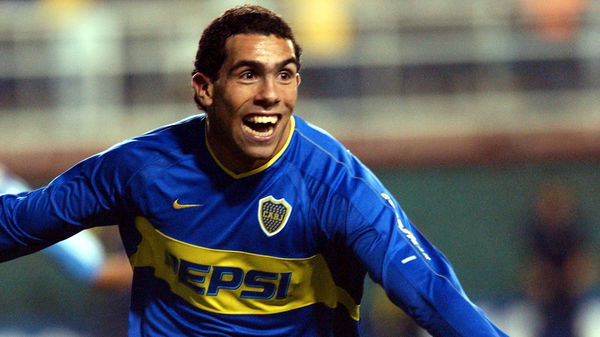 The streets of Fuerto Apache are known for their lawlessness. Crime rates in these suburbs of Buenos Aires are through the roof. Local gangs have staked claim over different parts of these suburbs and their word is law in their respective territories. Forays into territories governed by other gangs are ill-advised. However, when El Apache dons his national colours or the black and white of Juventus, these localities are bonded in their love for their beloved Carlitos. For those 90 minutes, these residents unite, foregoing all concepts of 'friend or foe', and thank the heavens for sending them Carlos Tevez.
America's Favorite Video Today
As he placed the ball on the penalty spot at the Estadio Sausalito, there was little doubt as to what was about to transpire. Having missed the decisive penalty at the previous edition of the Copa America, this was Carlos Tevez's shot at redemption. He struck the ball with confidence and venom and wheeled away in celebration acknowledging his hordes of supporters. At his best and at his worst, Carlos Tevez is a true man of the people.
Carlos Tevez was born into abject poverty in the aforementioned streets of Fuerto Apache. Tevez was abandoned by his mother after the death of his father and was raised by his aunt. He spent his childhood playing in these very streets and was picked up by Boca Juniors where celebrated youth trainer Ramo Maddoni used to pay for Tevez's meals. Since then Tevez has come a long way indeed. However, his humility and integrity are clear indicators that he remembers his beginnings. And thus, works all the more to ensure that he gives back as well. Over the years Carlos Tevez has pumped in money directed towards rebuilding of his hometown. He has also been involved in charity work all around the globe most notably in Malaysia where he regularly spends time with children at shelter homes in addition to helping them out financially.
ADVERTISEMENT
Article continues below this ad
Off the field, Tevez exudes a grace that one would hardly associate with his gameplay. Carlos plays like a pit-bull. His short and stocky build adds credence to this analogy. He constantly harries opponents and his never stops running. Tevez is the anti-English forward; his off-the-ball movement is non-existent and rarely does Tevez make intelligent diagonal runs. But the pit-bull spends each and every second on the field fighting for the ball, fighting for his team.
ADVERTISEMENT
Article continues below this ad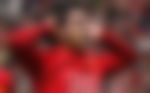 Tevez is far from a one-man-club. Since signing up for Boca Juniors, the club he supported as a child, Tevez has moved several times and has enjoyed successful stints at Corinthians, West Ham United, Manchester United, their cross town rivals Manchester City, and Juventus.
Perhaps the reason behind his frequent relocation is his inability to prise his heart away from his homeland. After all, home is where the heart is. How could his foreign club supporters ever empathize Carlos' tough roots? How could they ever embrace him with open arms the way his own people have? In the quarterfinal at the Copa America '15, Tevez was making headlines from the bench itself when it was announced that Boca Juniors had successfully re-signed their former prodigy. El Apache was coming back home. As Argentina pummeled Colombia with wave after wave of attack, unable to break the Human Shield Ospina had transformed into, Carlos Tevez watched from the sidelines, rearing to be unleashed. It is fitting that on the night Carlitos' official return to Argentina was announced, it would be left to him to help Argentina secure entry into the tournament semi-finals.
ADVERTISEMENT
Article continues below this ad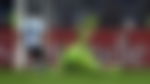 Tevez needs to be loved. With his return to Boca Juniors now official, Tevez shall return to his own people, to the streets where he shall receive the adulation he craves and deserves. The streets of Fuerto Apache are united again in celebration. El Apache is coming home.
Providing feedback will help us make your experience better.
Enjoyed Your Read? Let us know how likely you are to recommend EssentiallySports to your friends!