Carrick: Finishing fourth not worth celebrating
Published 06/01/2015, 1:30 AM EDT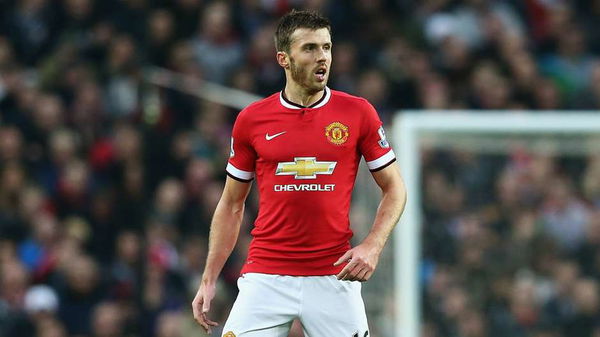 ---
---
Manchester United midfielder Michael Carrick said that finishing fourth is not worth celebrating and the club should be aiming for higher glories.
ADVERTISEMENT
Article continues below this ad
Michael Carrick, who was a part of a United team, which finished 7th last season under David Moyes, believes Manchester United belongs in the Champions League and simply qualifying for Europe's elite competition should never be the aim. Carrick has been a part of title-winning squads and has won the Champions League and 4 league titles under Sir Alex Ferguson.
The former Tottenham player said: "It's an achievement but, listen, it's not that great," as Carrick stressed in United's Review DVD.
"We can be satisfied with getting in the top four, but it's not worth celebrating. Hopefully, we can do a bit of celebrating next season."Finishing seventh [in 2013-14] was a real blip and it was a one-off. This club belongs in the Champions League and we can't get too carried away with making it because we should be there anyway. Next season we want to look up and not be settling for fourth."
Carrick, however, isn't sure whether United are capable of mounting a serious title challenge next year, but still believes the squad is mentally tough and still retains the winning mentality.
"We believe we'll come back after the summer strong and we'll look to attack the season, and try to win whatever competition we're in. It's not going to change; it's what we've done for years now and we'll still go into next season looking to be successful."