"Catastrophic Organization": Tennis Player's Coach Slams French Open 2020
Published 09/25/2020, 4:57 PM EDT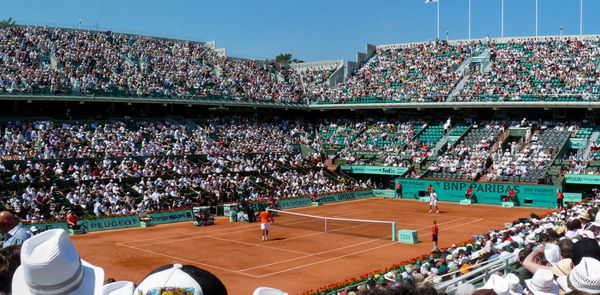 ---
---
Coach Petar Popovic recently slammed the French Open 2020 organization by calling it 'catastrophic'. It looks like the 38-year-old Serbian is really planning to file a case against the French Open 2020.
ADVERTISEMENT
Article continues below this ad
He has been hostile towards the management of the tournament for quite some time, after his protege, Damir Dzumhur, was denied participation. The reason stated was that Petar Popovic tested positive for COVID-19 just before the Roland Garros.
However, Popovic believed that the test was not always precise, and there was a margin of error. Moreover, he claimed that had it been a big player like Rafael Nadal, they would have done the test 2-3 times. In a way, he alleged that the organization adopted a biased attitude.
ADVERTISEMENT
Article continues below this ad
Dzumhur also expressed his frustration over his coach being denied a second test. He believed that since it was borderline; the test was fake and should be re-conducted.
"French Open is a catastrophic organization"- Petar Popovic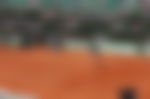 After the French Open denied him participation, Dzumhur said that if Petar's test comes negative the second time, his team will officially file a legal complaint. He clearly didn't like how the organization treated them, and the legal battle was the last remaining option.
ADVERTISEMENT
Article continues below this ad
"Our lawyers are very confident. They have agreed to be paid only the percentage of damages that we will receive. It (French Open) is a catastrophic organization. They are using draconian measures to hide something," said the enthusiastic coach. "Even Djokovic, Coric, and Dimitrov (infected with COVID in June) may appear positive one day. But they weren't even tested at the US Open. Djokovic was in his house, he was not tested because he had proof that he had antibodies."
Things might look fishy at the moment. However, one thing is unambiguous; Petar Popovic and Damir Dzumhur are hurt and annoyed.
If the allegation has any hint of truth, it will put a big stain on the French Open organization. When fans expect some good and competitive tennis, legal battles not only divert the attention but turn the sport ugly.
ADVERTISEMENT
Article continues below this ad