Catch These New Year's Items in Animal Crossing Before It's Too Late
Published 12/27/2020, 9:53 AM EST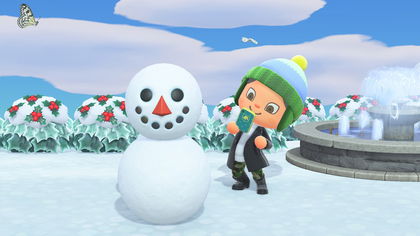 ---
---
Regular Animal Crossing: New Horizons players must have seen exponential changes leading up to the Toy Day celebrations. The onset of winter brought snowfall to the players' islands in the Northern Hemisphere for the first time. Not only that, but the onset of winter also gave birth to a range of interesting season items and DIYs.
ADVERTISEMENT
Article continues below this ad
Now that Toy Day is already behind us, another event to look forward to is New Year's Eve. To make things more interesting, Nintendo has announced a list of items that you can grab before the calendar changes.
These items are available in the game until December 31 and have been influenced by different cultures. The items that can be purchased from the Nook Shopping App are Fizzy Apple Juice (1,000 Bells), Twelve-Grape Dish (1,200 Bells), Berliner (1,200 Bells), and New Year's Noodles (1,300 Bells).
ADVERTISEMENT
Article continues below this ad
Hi, everyone! If you're looking for fun ways to ring in the new year, I hear that Nook Shopping is offering all kinds of neat items from around the world right now. I'm personally looking forward to some New Year's noodles. Yum! Get those orders in ASAP! pic.twitter.com/wlmBTiegga

— Isabelle (@animalcrossing) December 26, 2020
You will also have received a new message on the notice board outside Resident's Services promoting your island's upcoming celebrations, which reads, "All's well that ends well, or so the saying goes. On New Year's Eve, come gather in the plaza. We'll ring in the new year with a grand Countdown!"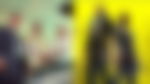 Don't forget to update your cryptopedia in Animal Crossing
While several critters will make their way to the game every month, some will also bid a farewell. So, it's better to add them to your collection before they disappear. So grab a fishing rod and update your cryptopedia.
Only the Pike will be leaving your islands after December ends. It is a rare river fish that the players can easily spot, as it has a long, distinct shadow. Catch it before this month ends, as it will only return in the Northern Hemisphere in September next year.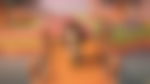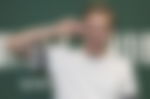 Coming to bugs, the ones that had to leave, have already left. So the players have plenty of time to catch the remaining ones.
In addition, players in the Northern Hemisphere will also witness the Aurora Borealis for the first time. The Aurora Borealis, also popularly known as the Northern Lights, is a natural phenomenon that occurs during winters.
The sky lights up, emanating various beautiful colors because of the exorbitant amount of charged particles in the atmosphere. When these particles collide, they create a beautiful combination of green, blue, and yellow rays.
ADVERTISEMENT
Article continues below this ad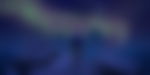 The Northern Lights is an absolutely breathtaking phenomenon. Even though it appears in Animal Crossing, there is no surefire way to determine when and where it'll occur.
Winter is far from over. A range of new items will be added to the list as soon as a New Year begins, and some might not be easily recognizable. Fret not, we will keep you updated!
ADVERTISEMENT
Article continues below this ad