Animal Crossing: Celebrate Christmas in New Horizons with Toy Day Event Activities and Exclusive Rewards
Published 12/22/2020, 11:45 AM EST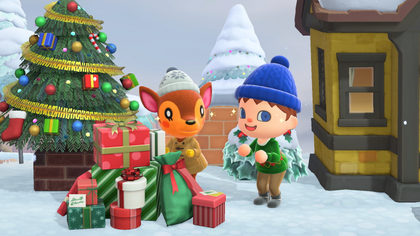 ---
---
With the holiday season in full swing, the following few days promise to be very exciting for Animal Crossing: New Horizons players. The final season has settled in properly and players are eagerly looking forward to meeting Jingle.
ADVERTISEMENT
Article continues below this ad
The special reindeer character will visit the New Horizons islands for the first time to kick start the Toy Day event with gift-giving activities and exclusive rewards. This new event was added with the winter update, and you can check our detailed guide on how to unlock it properly.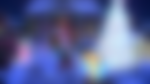 ADVERTISEMENT
Article continues below this ad Toy Day event activities in Animal Crossing: New Horizons
Jingle will arrive at the island's plaza on December 24, with the Toy Day celebrations beginning from 5 am in both hemispheres. The event will last for 24 hours until 5 am on December 25.
To start the event, you simply have to speak with Jingle outside Resident Services. He will hand over the DIY recipe for Festive Wrapping Paper. You'll have to craft a minimum of three and return them to Jingle. Each wrapping paper requires one red, blue, and gold ornament each to craft, which can be found by shaking the decorated cider trees.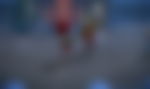 Jingle will then ask you to help deliver gifts for all the villagers on the island. He will give you the exclusive Toy Day Stockings furniture and the special Magic Bag item, which contains presents for all the villagers.
Once you acquire the Magic Bag, you can then equip it and start delivering presents in any order. Simply track down each villager, whether they are celebrating indoors or roaming outdoors, and talk with them with the bag equipped to deliver their gift.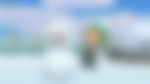 Toy Day event rewards in New Horizons
The more presents you deliver on Toy Day on Jingle's behalf, the more holiday-themed rewards you unlock. Successfully delivering more than half of the items in the Magic Bag will earn you the DIY recipe for the Gift Pile item from Jingle.
ADVERTISEMENT
Article continues below this ad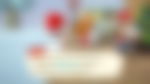 Furthermore, if you gift every single villager, the reindeer will reward you with the Toy Day Sleigh furniture item. Finally, to ensure you receive all the Toy Day event items, hang up the Toy Day Stockings on the wall in your house. The next day on December 25, you will find Jingle's Photo by interacting with the stockings on your wall.
If you need to check how many presents are left to deliver, you can do so by accessing your inventory and interacting with the Magic Bag. For a detailed breakdown of the Toy Day event in New Horizons, you can read Animal Crossing World's guide for the same.
ADVERTISEMENT
Article continues below this ad