Centuries By Bravo and Ramdin Lambaste Bangladesh
Published 08/26/2014, 6:25 AM EDT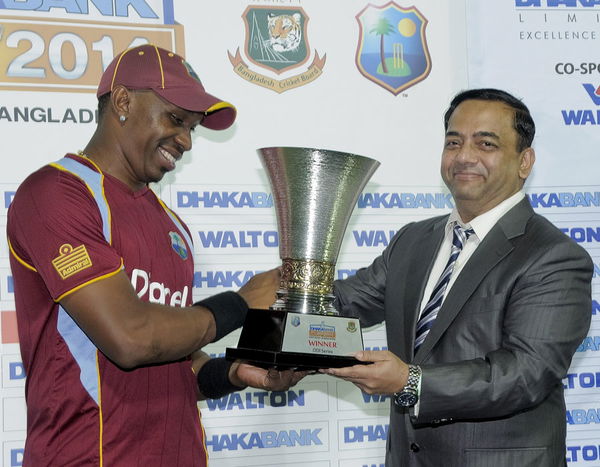 ---
---
Darren Bravo and Denesh Ramdin put on the highest third-wicket stand in ODIs
as the Windies crushed Bangladesh on their home soil and ensured a 3-0 decimation of the touring side.
The hosts were catapulted to 338 for 7 in 50 overs, a score that was well out of Bangladesh's reach especially at a time when their batsmen are scraping the bottom of the confidence barrel. But they are due some for bouncing back after such a hiding, making 247 for 8, having lasted their full quota.
Bangladesh were 2 for 2 in the second over and were threatening to sink further, but Tamim Iqbal struck his first international fifty in more than nine months and 18 innings while Mushfiqur Rahim top scored with 72, but since he holed out in the deep the last hopes his team had faded away. It was a sorrowful defeat for the Bangla tigers.
The poor fielding and lack of basics were the root cause of this embarrassing loss.Ramdin struck 11 sixes while Bravo contributed eight and while they made merry, although none of it would have happened if Bangladesh had held onto their chances.
On the whole, the Caribbean fans made merry and enjoyed the professional show of cricket put up by their side while Bangladesh slumped. This leaves a lot of thinking in the Bangladesh camp with none of their batsmen firing consistently nor their bowling showing any signs of promise.
The Bangladesh team has been going down together all too often of late and needs to find a reliable solution to the issue; perhaps the biggest change needed to stall this worrying trend has to be made in the mind?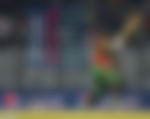 ADVERTISEMENT
Article continues below this ad
ADVERTISEMENT
Article continues below this ad