Cerebral CEO Reveals How Simone Biles Helped Him Past A 'Life Threatening' Moment And Work With Her
Published 10/28/2021, 2:00 PM EDT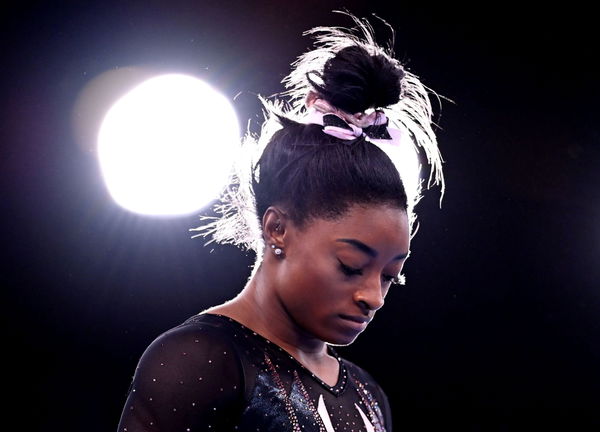 ---
---
Owning the title of the most decorated gymnast of all time, Simone Biles is the recipient of 32 Olympic and World Championship medals. Apart from her exploits in gymnastics, Biles is also loved and appreciated for her strong stance in support of mental health.
ADVERTISEMENT
Article continues below this ad
Withdrawing herself from the 2020 Tokyo Olympics, she showcased her bravery and courage. Recently, in an interview, the CEO of Cerebral revealed the incredible story of how and why he decided to partner up with Biles.
ADVERTISEMENT
Article continues below this ad
Simone Biles' bravery encouraged Cerebral CEO Kyle Robertson
One of the leading mental health companies, Cerebral, has given the position of Chief Impact Officer to Simone Biles. Together, they want to work against the mental health taboos and support people struggling with mental health issues. In a recent interview, the CEO of the app, Kyle Robertson, spoke about what inspired him to work with Biles.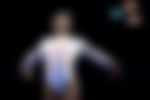 Kyle was suffering from a dangerous infection and was at the hospital a few months ago. During that difficult phase, he saw Biles at the Tokyo Olympics and was moved by her courage.
"You know, I was actually in a hospital bed when I was watching you in Tokyo. I had an immersive pneumonia infection of all things. It was kind of a life-threatening experience," revealed Kyle.
"It had such a large toll on my emotional health and then seeing Simone in the Olympics, you know, be able to speak to her, it was really powerful for me personally, let alone these tens of millions of Americans who are suffering in silence," he added.
Biles herself also recently talked about how much the app has helped her deal with her issues. She hopes that she can help more people who are going through the same.
"As a human people respect me a lot": Simone 
Biles mentioned in the same interview, how people really saw the more human side of her after Tokyo 2020. Earlier, people used to think that Simone was someone extraordinary, and without a doubt she is, but just like any other person, she too struggles with issues.
ADVERTISEMENT
Article continues below this ad
"Yeah, I think as a human, people respect me a lot more and they realize that I'm not just entertainment, I'm human," said Biles.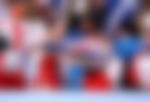 By taking this brave step, Biles has shown the way to many others who have been struggling but were afraid to speak about it. She's also help put the spotlight on the immense mental pressure that professional athletes deal with on a frequent basis.
ADVERTISEMENT
Article continues below this ad