Chahal Recounts his First Interaction with Dhoni
Published 06/04/2018, 3:48 AM EDT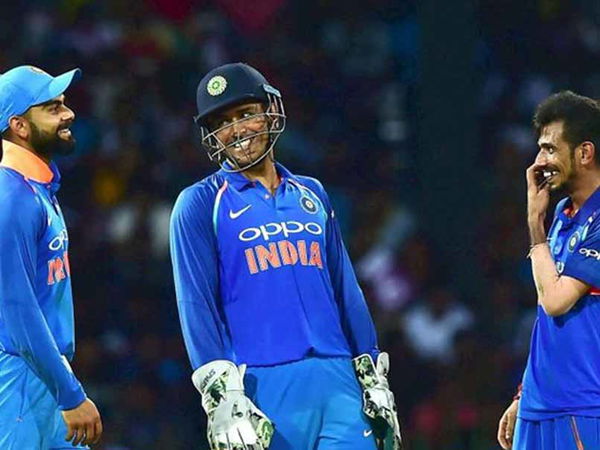 ---
---
India's newest star spinner is leggie Yuzvendra Chahal. Though he made his IPL debut back in 2011, he made it to the national team only in the past couple of years and has now established himself as a mainstay in the Indian limited-overs team. He recently revealed his first interaction with then-captain, MS Dhoni.
ADVERTISEMENT
Article continues below this ad
In a candid conversation with Gaurav Kapur on his internet show, 'Breakfast with Champions', Chahal revealed that when he got his cap from Dhoni in Zimbabwe, he was speechless. When he finally gathered the courage, he addressed him as 'Mahi Sir'. Dhoni had then called him over and said, "Mahi, Dhoni, Mahendra Singh Dhoni or Bhai; call me whatever you want but not sir."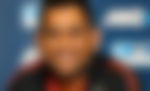 He also spoke about the day he came to know that he had been selected to the Indian team. "I had a good IPL season and never knew the team was going to be announced. When the names were revealed on the BCCI website, I could not believe my eyes and kept looking at it for half-an-hour. The day I wore the jersey, I can't even describe in words."
ADVERTISEMENT
Article continues below this ad
Chahal is part of the Indian team and the Royal Challengers Bangalore and in both teams, his captain is Virat Kohli. He has built a close bond with him and admitted that Kohli is a constant source of inspiration. "Virat bhaiya inspires me a lot. Both on and off the field, he helps me a lot. He told me that my life has changed and I need to stay fit", said Chahal.
Chahal also revealed how close he and former Australian all-rounder, Andrew Symonds were. Both of them were part of the Mumbai Indians set-up, where they became good friends. Chahal said, "We're very close. In 2011, I debuted with MI and he was also there. He was lodged in the room next to mine so one day he came over and we went down to the pool and chatted for a while."
"Whenever I go to Australia, I love to go fishing with him. He is a great host. His wife even learnt how to cook butter chicken for me by following an internet recipe. When I went there to meet them, there was butter chicken ready for me"
Chahal also spoke about how people have a wrong notion of Symonds. "He is also a very misunderstood person. Not arrogant at all. You get to know the real Andrew Symonds when you spend some time with him. He is always available and even danced with me on a Harvanyi folk song", he said.
Currently, Chahal is preparing for the upcoming England series at the National Cricket Academy in Bangalore under the tutelage of former India leg-spinner, Narendra Hirwani. His next assignment will be to head the Indian spin attack against the visiting Afghan team, who make their test debut.