CHALLENGES AWAIT FOR THE NEW HEIR OF THE ENGLISH THRONE
Published 02/18/2017, 9:43 AM EST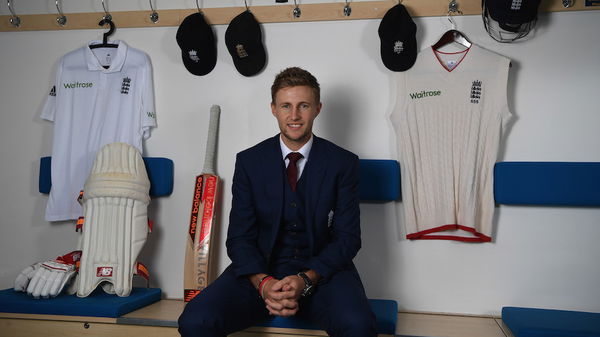 ---
---
Finally bid adieu awaits the longest standing captain of England in Whites. It is time for Alaistair Cook to pass the baton and take the back seat as far as his role in English Cricket is concerned. It is time for the most touted prodigy of the modern English Cricket to finally step up to the inevitability and carry his team forward in the longest format of the game. But as vagaries of English Weather, this sense of hunky dory too takes no time in shifting to cold shrill air of despondency for England Captains. So in this segment of Essentially Sports, let's take a look on the various challenges and loopholes that await the new English Captain.
ADVERTISEMENT
Article continues below this ad
The first and the foremost is to make sure that nothing proves an impediment, as far as his batting form is concerned. He along with Cook is the real deal when it comes to whites for England. He must mentally prepare himself now to aggrandize his stature as a batsman from this position. There is no doubt that he is a class act, but sometimes you may just get a feeling that England needs him a bit longer on the crease. He needs to step up and take that last mile to ensure that his team pass musters in choppy waters. Root has amassed 4594 runs in 53 test matches at an average of 52.80.This includes 11 centuries. The record is no way less predisposing in terms of average, but when you compare it to his other counterparts; the likes of Virat Kohli and Steve Smith have 16, 17 centuries in 54 and 50 games respectively. They all might not be very different on the amount of runs scored, but root himself would love to build more on his innings, especially when he has grinded himself in and done all the hard work.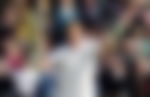 The second biggest challenge for Root would be how he goes about his spin department. It was something that Cook was never comfortable with. True that England isn't conferred with highly polished ones, but as a captain it's your job to paper over your bowler's loopholes and keep him in confidence. Sometimes you just get a feeling that England management is in sort of a quandary about who their go to spinner is, in times of crisis. Rashid is someone who has a knack of putting his name besides the batsman's wicket; but he is at odds with consistency required in longer spells.
ADVERTISEMENT
Article continues below this ad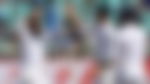 Root first of all needs to have a discussion with his spinners about what he wants from them, of how he wants them to keep things tight in conditions which are apt for his quicks and then stand up to the responsibility of being his no.1 bowler in sub continents or pitches that aid spin. He also needs to take this up with the entire English Cricket Management about how they plan to prepare spinners for turning tracks. They need to come up with more quality if they need to have to any chance to clamber upon the harrows of sub-continent conditions. And its upon to the management to decide whether they want to invest in someone like Rashid more, or they want to prepare someone from the domestic circuit to be in next in line after likes if Giles, Swann and Panesar. Either way, it is something that Root and company needs to address to.
Now there is something else that this young England side needs to do. And that is finding someone with that piquant unique factor in his armoury. England team on a whole checks out every box in their home conditions, two swinging bowlers who are absolutely brilliant in testing any batting attack's technique, backed with likes of Woakes and Stokes who are far from being any less perilous. But Root would be aware of the tracks such as Lords. Since 2014, England have played 5 at Lords, won 1 lost 3 and drawn 1. Same is the case when they tour Australia late this year. These are the conditions where discipline and swing may not be as compelling. Sometimes you just need one hot head, to come in for a 6-7 over spell and absolutely sent shivers down the entire dressing room with the pace and truculence. England lacks this X- Factor. Someone who could take the ball from captain's hand and takes the game on his head going against their usual proclivity. Menacing, fast, aggressive but more than that carrying that attitude that batsman have to think about. They need someone who could return back the favours of what Mitchell Johnson did to them in their last outing to Australia.
Finally Root needs to believe in this squad they have got. He needs to inculcate that never dying attitude that can stretch them to go out there and win everything. They have one of the most balanced sides in world cricket right now. Highest run scorer for England at the top, best batsman at 3, settled middle order, a spinner all- rounder, a fast bowling all- rounder, a leg spinner and then one of the best if not the best new ball opening pair of the world. He has that near perfect combination of experience and young blood; he is revered in the dressing room because of his own bravura with the bat. He just needs to rebuff the media, forget about the experts and infuse that confidence and trust in his team that they have got everything it takes to take them to the brink. The season is changing, the problems are on the table but the freshness of the new star has lit up the hopes of the clobbered England fans still recovering with the battering of the last Indian winter. It's a new chapter for the oldest mavens of the game and it would be interesting to see what their new heir has in store for them.