Champagne, Nakhid say backers want to remain secret
Published 10/27/2015, 2:19 AM EDT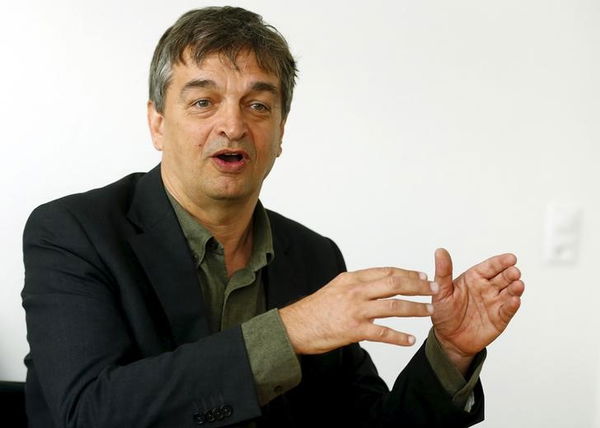 ---
---
By Brian Homewood
ADVERTISEMENT
Article continues below this ad
AARHUS, Denmark (Reuters) – FIFA presidential candidates Jerome Champagne and David Nakhid both declined on Monday to say which football associations (FAs) had backed them, saying the FAs themselves feared reprisals if they were named.
Both men said they had obtained the written backing of five FAs, the number required for candidates to enter the race under FIFA electoral rules. But they said FAs were wary of lending their support and being identified.
ADVERTISEMENT
Article continues below this ad
"A lot of FAs said they wanted to support me but were afraid to express their own free will," Champagne told the Play the Game conference.
Monday was the deadline for candidates to register their nominations for the FIFA presidential election which will take place on Feb. 26.
Sheikh Salman Bin Ebrahim Al Khalifa of Bahrain and UEFA general secretary Gianni Infantino both said on Monday that they would run, joining Jordanian Prince Ali Bin Al Hussein, South African businessman Tokyo Sexwale, Champagne and Nakhid.
The BBC reported on Monday that Liberian FA president Musa Bility had also got the backing of five FAs.
UEFA president Michel Platini has also said he has registered but has been suspended for 90 days along with FIFA president Sepp Blatter pending a full Ethics Committee investigation into the worst crisis in the organisation's 111-year history.
"The FAs have asked me not to reveal their names because they fear there will be reprisals and that bothers me," said Nakhid, a former Trindad and Tobago international player.
"We are talking about grown men in a sport that is supposed to be a great sport, and they are afraid to say they have backed a candidate."
He also feared that the election could be decided on horse-trading rather than real issues.
"There are people behind the scenes already striking deals so that the election is over before it has begun and that is sad," he said.
ADVERTISEMENT
Article continues below this ad
Last month, former Brazil World Cup player Zico, who wanted to run but has struggled to get backing, also said FAs were afraid to put their names forward.
He said that FAs were concerned about upsetting their respective continental confederations who often have their own preferred candidates.
FAs which back losing candidates fear that they lose development grants as well as places on the influential committees according to sources familiar with the matter.
ADVERTISEMENT
Article continues below this ad
(Editing by Martyn Herman)