Champions League Final : Preview
Published 06/05/2015, 3:22 PM EDT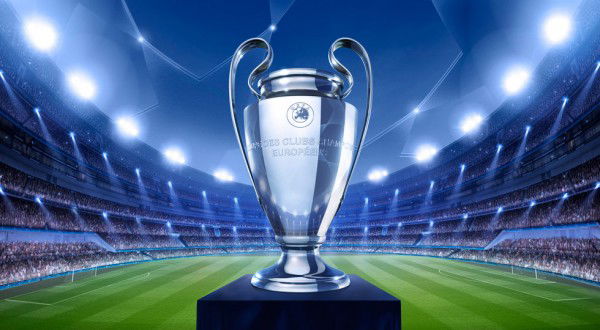 ---
---
Club football's biggest match pits two teams with the most contrasting styles against each other making the upcoming Champions League Final one of the most beguiling matches of recent times. The attack minded and possession loving Barcelona will be going head on against the famous Italian defensive unit, Juventus.
ADVERTISEMENT
Article continues below this ad
The two teams have gone head to head 8 times before with Juventus edging the Blaugranas by 4 wins to 2 although the latter possess a much better record in European competitions having won the CL 4 times to that of 2 trophies by Juve. Barcelona have been in scintillating form this year with the superstar triumvirate of Messi, Suarez and Neymar scoring a whopping 120 goals this season, a figure more than what 94 of the 97 clubs in Europe's top 5 leagues have managed in 2014-15.
This clash of two teams also represents a tale of two managers – Luis Enrique and Max Allegri. Both have guided their team brilliantly throughout the season with Barca and Juve being the only two teams who are still in the hunt for the treble. Luis Enrique has revolutionized the Tiki-Taka system with a mix of direct passing and counter attacking. Similarly, Max Allegri has continued with the same solid defense that Antonio Conte left behind and is getting good production out of his attack.
ADVERTISEMENT
Article continues below this ad
Key news ahead of the match
Pedro extended his Barcelona contract till 2019 and Jordi Alba extended his till 2020 with a buyout clause of 110 million and 150 million Euros respectively, while Dani Alves is yet to confirm anything about the contract Barcelona have put up for him. Barca manager Luis Enrique can count on an almost 100% fit squad for the Champions League Final with the return of Andres Iniesta from his calf injury. As for Juventus, they faced a setback before the final as their key center back Giorgio Chiellini has been ruled out of the squad due to a calf tear and is expected to be replaced by Andrea Barzagli who is himself on the road of recovery from an injury. However their dazzling midfielder Paul Pogba seems to have now returned to full fitness after his long spell of injury that kept him around for 2 months at the sidelines.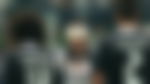 Where the match will be won ?
This Champions League Final represents a clash of two different ideologies. The unstoppable attack vs. the most stifle defence in Europe. Although the advantage lies with Barcelona as Andres Iniesta looks set to return back to the team after being subbed on after 55 minutes in the match against Bilbao while Juve face a major setback with the recent injury to Chiellini. The Old Lady will be coming mentally prepared to spend a lot of time without the ball and with a prospect of hitting Barca on counter attack. And they will surely take some motivation from the fact that they managed to limit Real Madrid and Ronaldo to a huge extent over the course of 180 minutes in the two legs of the Semi-Final.
In Pogba, Vidal, Marchisio and Pirlo, the Italian side have four technical players of immense ability, but it is their tactical allegiance, persistance and focus in a defensive capacity that will dictate whether Juve can even begin to challenge for the trophy this time, or whether the Blaugranas will be out of reach long before the final whistle goes.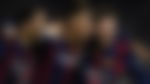 ADVERTISEMENT
Article continues below this ad
Predicted Lineups:
Juventus(4-4-2 Diamond) – (GK) Gianluigi Buffon; (LB) Patrice Evra, (CB) Andrea Barzagli, (CB) Leonardo Bonucci, (RB) Stephan Lichtsteiner; (DM) Andrea Pirlo, (CM) Paul Pogba, (CM) Claudio Marchisio, (AM) Arturo Vidal; (ST) Carlos Tevez, (ST) Álvaro Morata
Barcelona(4-3-3) – (GK) Marc-André ter Stegen; (LB) Jordi Alba, (CB) Gerard Piqué, (CB) Javier Mascherano, (RB) Dani Alves; (DM) Sergio Busquets, (CM) Ivan Rakitić, (CM) Andrés Iniesta; (LW) Neymar, (ST) Luis Súarez, (RW) Lionel Messi
ADVERTISEMENT
Article continues below this ad
Match Prediction
Only seven teams in history have won the treble, with Barca bidding to become the first club to achieve this amazing feat twice. Expect a difficult encounter as Allegri's men have almost nothing to lose in this match but the difference in terms of class in the personnel should be enough for Barca to sail through the water smoothly and if the holy trinity of MSN clicks again, then we might end up witnessing another masterclass performance as the one Barca put up into display against Manchester united in the 2011 Champions League Final.