Champions League restructure? No thanks
Published 03/05/2016, 11:19 AM EST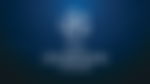 ---
---
Recently, American firm Relevant Sports' Chairman, Charlie Stillitano spoke to the big English clubs regarding the establishment of a pre-season tournament for the elite European clubs and more importantly, discussed the issue of having the Champions League, a tournament for the elite (and more popular) clubs of Europe. He claims, teams like Leicester City FC, who are on course to qualify for the Champions League based on their league standing as of 5 March would devalue the competition.
ADVERTISEMENT
Article continues below this ad
He believes that his idea of the "Champions League" will increase the wealth of all the clubs that participate, provided they are European elite. He thinks they should be making more money out of their popularity globally. His firm currently organizes the pre-season International Champions Cup tournament.
It was reported that during the meeting with executives of Manchester United, Manchester City, Arsenal, Liverpool and Chelsea, Arsenal was not keen on the idea of a European Super League.
ADVERTISEMENT
Article continues below this ad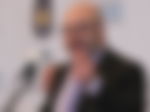 Speaking to reporters, Stillitano said
What would Manchester United argue: did we create soccer or did Leicester create (it)?

"Let's call it the money pot created by soccer and the fandom around the world.

"Who has had more of an integral role, Manchester United or Leicester? It's a wonderful, wonderful story – but you could see it from Manchester United's point of view, too.

"Maybe that is absolutely spectacular unless you are a Manchester United fan, Liverpool fan or a Chelsea fan. I guess they don't have a birthright to be in it every year but it's the age-old argument: US sports franchises versus what they have in Europe.

"There are wonderful, wonderful, wonderful elements to relegation and promotion and there are good arguments for a closed system.

"This is going to sound arrogant and it's the furthest thing from it…but suddenly when you see the teams we have this summer in the ICC you are going to shake your head and say, 'Isn't that the Champions League?'

"No, the Champions League is PSV and Gent.

"I could make a lot more money, I can be a lot more visible, I can help my sponsors out but right now I am locked into doing certain things that are really historic."
In the best interest of the sport, this guy really ought to shut his mouth and stay away from Football and focus on American sports.
The Champions League participants firstly earn their spot on the merit of their domestic competition work. There is no free entry unless it's the defending champion. If domestic league champions do not participate in this league, where's the "Champion" element?
As a league, the best teams in position turn up, which is why Manchester United, Liverpool, A.C. Milan, Inter Milan among others have not qualified as their performances in the domestic campaign were not good enough to participate. Tottenham, Leicester and last season, Wolfsburg played well throughout the season and hence merited a spot.
In his group, he included Manchester City. While It can be agreed that Liverpool, Arsenal, United, Chelsea, Barcelona, Bayern, Real have helped popularize the sport across the world, increasing the global audience, that's where Manchester City fall short. They have not created as much fandom as the others, they have only been bankrolled by billions and billions of dollars to assemble a talented outfit. So, doesn't that imply that as long as a team can be bankrolled well, they would fall into the elite category of Europe (RIP Financial Fair Play).
Another thing, he never counted on was the entertainment. It's always a spectacle when David beats Goliath. That's almost an eternal truth, whether, in the Champions League or the various domestic league and cup competitions, it's a shocking event. Southampton's run, Wigan's victory in the FA Cup, title wins by Atletico Madrid, Montpellier and Borussia Dortmund against the more fancied sides always cause a stir in Europe. It increases the popularity of the club in question.
ADVERTISEMENT
Article continues below this ad
Lastly, by having the current system of qualification into the lead, teams make their debuts in the competition or make an appearance after several years. In that span of time, there is an injection of new tactics, new blood into the squad, making them a different challenge. If the same teams play every season, unless there is a significant change in the teams every season (over 7-8 departures and a similar number of arrivals) it's more or less the same identity.
While executives might be in favour of the idea, the coaches and fans are not. Claudio Ranieri, manager of Leicester City is obviously not happy with this idea, neither are Manuel Pellegrini and Louis van Gaal.
ADVERTISEMENT
Article continues below this ad
The idea is far-fetched, and it's unlikely that UEFA would approve a restructure this easily. And in the best interests of football, it's better this proposition never goes beyond this.