Players choose IPL franchises over domestic sides
Published 08/23/2014, 2:31 AM EDT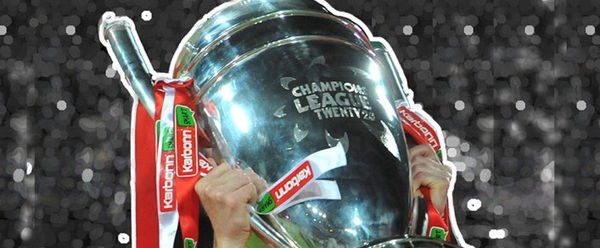 ---
---
The T20 carnival in India, Champions League Twenty20 2014 is just round the corner and news are coming in from all directions. The league is scheduled from 13th September to 4th October and recently all the 12 teams featuring in the league announced their 15-man squad. Eight star players, including Kieron Pollard, David Miller and Jacques Kallis were in the spotlight, having to choose between their national domestic sides and IPL franchises. With no surprises, all of them preferred the IPL giants, hereby continuing the trend of the previous seasons and like every passing season, the same controversial question again rose up "Why do the players do so? Are they not passionate enough for their national domestic side?" The correct answer is yet to be sorted out, meanwhile we can have a look at the possibilities.
ADVERTISEMENT
Article continues below this ad
The first and most obvious answer which comes to our mind is MONEY. We all know that cricketers these days are very heavily paid, but it is well said that "As our reach increases, we tend to look for more and more." Money paid per match could easily be the best reason for players choosing IPL giants over their national domestics. Moreover, being part of their IPL franchise might help them fetch higher IPL contracts in the following years. Instead of paying back some respect to their domestic clubs by representing them in an International League, they take this opportunity to fill their bank accounts. There was a time when Domestic cricket was valued as much as International Cricket but those days are gone for long. Now-a-days players are ready to miss an International Tour for a mouth-watering IPL contract. Moving in this fashion, we cannot be sure what cricket would eventually be down the line. This situation can be frightfully termed as "The death of Cricket and birth of Money Power".
Coming back to the recent scenario, players who over-looked their home teams this season are as mentioned. George Bailey and David Miller gave up on Hobart Hurricanes and Dolphins to play for Kings XI Punjab. Jacques Kallis and Pat Cummins picked Kolkata Knight Riders over Cape Cobras and Perth Scorchers. Dwayne Smith will battle for Chennai Super Kings instead of Barbados Tridents. Kieron Pollard, Lasith Malinga and Corey Anderson will feature for the defending champions Mumbai Indians instead of Barbados Tridents, Southern Express and Northern Knights respectively.
ADVERTISEMENT
Article continues below this ad
"Eight players scheduled to take part in the competition were in high demand after being named in more than one squad, after their respective Twenty20 clubs from around the world qualified for the tournament," CLT20 organizers said in a statement.
However, CLT20 Governing Council member and Director of Legal and Business Affairs, Dean Kino, commented on this situation explaining the process for deciding which teams these players would represent. "Like previous seasons, players who have been named by more than one team have been asked to nominate which side they are going to represent. Players are free to make any decision they wish. Teams are then allowed to replace any player that has withdrawn from their squad and elected to play for another side," he said.
"CLT20 regulations state that when a player elects to play for their 'away' team, that team must pay the 'home' team $150,000 compensation per player. A 'home' team is classified as a team from the country a player is eligible to represent in international cricket," he added.
The CLT20 2014 will follow a format similar to the three previous editions, with a group stage preceded by a qualifier. The group stage matches will begin from 17th September and are to be played in Raipur, Mohali, Hyderabad and Bangalore.
Teams involved in the tournament are as follows:
ADVERTISEMENT
Article continues below this ad
GROUP STAGES
Chennai Super Kings (INDIA)
Kolkata Knight Riders (INDIA)
Kings XI Punjab (INDIA)
Cape Cobras (SOUTH AFRICA)
Dolphins (SOUTH AFRICA)
Perth Scorchers (AUSTRALIA)
Hobart Hurricanes (AUSTRALIA)
Barbados Tridents (CARIBBEAN)
QUALIFYING GROUP (Two of these teams will join the others in the group stage)
ADVERTISEMENT
Article continues below this ad
Mumbai Indians (INDIA)
Northern Knights (NEW ZEALAND)
Southern Express (SRI LANKA)
Lahore Lions (PAKISTAN)