Bernhard Langer Suffers an Unfortunate Situation at the Charles Schwab Cup Championship
Published 11/12/2021, 6:19 AM EST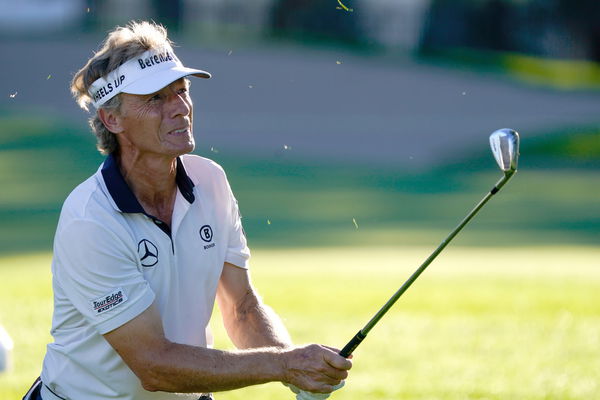 ---
---
Bernhard Langer is currently leading the Charles Schwab Cup standings as the ultimate event of the Champions Tour has gotten underway. The German golfer is trying to set a steady pace on the leaderboard to ward off challenger Jim Furyk, but Langer suffered an unfortunate injury situation during the first round on Thursday. 
ADVERTISEMENT
Article continues below this ad
Langer is currently atop the Charles Schwab Cup points, ahead of Furyk. The final event of the Champions Tour is being played at the Phoenix Country Club where Langer got off to a very painful start. 
As the 64-year-old came out to the course to set his score, an injury derailed his confidence towards the end of his round. Bernhard Langer supposedly suffered a back spasm, which limited his performance in the first round. 
ADVERTISEMENT
Article continues below this ad
Bernhard Langer reveals the severity of the injury 
There are just two scenarios for Bernhard Langer after picking up the back injury. He can continue to play the remaining rounds and fight for the championship, or he can withdraw and watch the others compete. 
"I was in a lot of pain, I was this close to pulling out on the second hole. I felt a lot of twinges and lower back spasms and it started yesterday in the pro-am and it sort of got a little better this morning when I warmed up, but then just before I teed off I putted a few and it got worse. Then it just really hurt bending over. Hit some poor shots out there, but somehow I scraped it around," Langer mentioned. 
ADVERTISEMENT
Article continues below this ad
Despite the back pain, Langer managed to shoot 3-under for the round but is currently sitting T15 on the tournament leaderboard, which is not an ideal position for him. Should Langer decide to withdraw, he can only hope that Furyk does not win the tournament or finish solo second.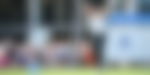 "It was the most pain I've had playing golf in 30 years, it was pretty bad. I told Terry [caddie] I probably shouldn't even be here right now, but somehow I started praying that the pain would subside and I managed to make it through, but it's not good," Langer added. 
ADVERTISEMENT
Article continues below this ad
Should Jim Furyk finish first or solo second, he will run away with the Charles Schwab Cup title. However, Bernhard Langer is in for a fight and will do everything in his power to protect his top spot.